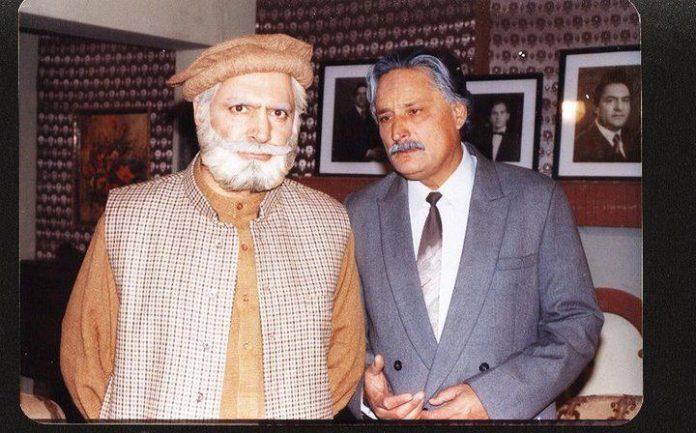 Rifaqatullah Razarwal
PESHAWAR: During the last two decades, the wave of terrorism in Khyber Pakhtunkhwa increased the difficulties of people associated with showbiz, while the coronavirus pandemic further aggravated their situation.
Eminent Pashto artists said while talking to TNN that as part of coronavirus restrictions, the KP government has also closed Nishtar Hall Peshawar for cultural activities. They said April 15 is observed throughout the world as World Art Day, but on this day the artists in KP are living a difficult life due to lack of support from the government.
Eminent Pashto and Urdu drama actor Javed Babar told TNN that despite facing financial difficulties for the last two decades, the artists of KP have always trusted their talent and preferred to earn money through their art. He said the provincial government should open a special TV channel for artists.
Javed Babar said there are about 500 artists in KP, including 200 women, and most of them are facing severe financial difficulties due to lack of jobs. He said exploitation of artists is continuing, while no one is bothered to take notice. He said Nishtar Hall was established for cultural activities during the era of Ziaul Haq and artists were empowered to run its affairs, but then it was handed back to government control through a controversial move which started the decline of showbiz. He lamented that even the present government was running hostile policies against artists.
Javed Babar said the KP artist are even prepared to leave the country, because it is better to find work in another country than dying with hunger. He said the telecast of Turkish dramas in Urdu language by the state-run TV has also reduced work opportunities for Pakistani artists. He said Pakistani artists can produce better dramas than Turkish dramas if they are given opportunity.
Famous Pashto actress Shazma Haleem said women artists have worked hard to maintain their identity despite stiff resistance and criticism by detractors who oppose their work in the name of culture and religion.
Shazma told TNN that many actresses left the industry after receiving death threats from extremists during the wave of militancy. She said artists can only survive in a society where film, drama and theater run continuously.
"The government recognizes artists as the face of society and culture, but don't takes steps for their welfare," she lamented.
Shazma said the PTV has banned local dramas for the last three years, while substandard dramas on social media have also damaged the work of real artists. She appealed to the government to revert to the past practice of arranging dramas and stage shows for Pashto artists and also open Nishtar Hall for cultural activities.
On the other hand, visual artists don't consider corona as an impediment for their work.
Ali Sajid, provincial chairman of Pakistan National Artist Association, said the pandemic has not affected the work of visual art or painting in any way. He said now during lockdown, visual artists are doing their work with more focus.
Ali said several national and international level competitions in visual art have been held online during the pandemic period. He said the main cause behind less interest in visual art in KP as compared to other provinces is outdated course. He said 70 percent work in visual art is practical work, but in KP emphasis is more on theory side. He said more students would take interest in visual art if the course is improved according to international standard.
Hits: 0