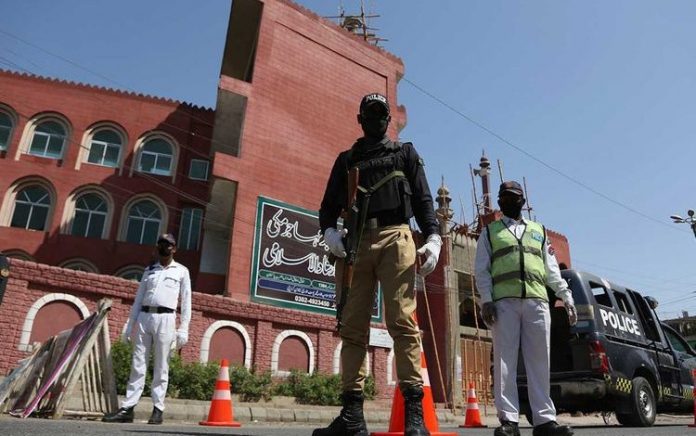 Muhammad Basit Khan
CHARSADDA: Spokesman for Charsadda district police, Safiullah is in self isolation at his home after contracting coronavirus during duty.
Safiullah said his little daughters insist on coming to his room, but he can't allow them inside and this is a painful exercise for him. He said first his wife, then his sister and aunt also contracted coronavirus while looking after him and now his mother is looking after him with great care.
Safiullah said he has sent his daughters to their grandmother's house to keep them safe from corona. He said along with health workers, police personnel must also get corona vaccine on priority basis because they are exposed to the virus while carrying out their routine duties.
Policemen have also been caught in the third wave of coronavirus and some personnel have lost their life due to the infection, while many others are infected. Policemen are no different from the frontline health workers who always remain on the forefront to protect people during all circumstances, but no special vaccination program is in sight for them.
According to data release by KP Police, over 1,500 police personnel have contracted corona so far and 44 of them have died.
KP Inspector General Police (IGP) Sanaullah Abbasi, when contacted, told TNN that an application has been forwarded to the government for Shuhada Package for those policemen who lost their lives due to corona. He said policemen are also fighting at the front line against corona.
Secretary Health Syed Imtiaz Shah said vaccination for citizens aged above 40 years is continuing and policemen should also utilise this facility. He said due to financial constraints, it is not possible to arrange a separate vaccination system for police personnel, and they should go for the routine vaccination to save themselves from the disease.
Currently, the KP Police along with the district administration is fully active in implementation of corona standard operating procedures and restrictions. Police is also making announcements advising the people to stay inside homes and cooperate with the administration in implementation of SOPs. Barricades have also been put in place by police on different roads to restrict movement.
Hits: 0