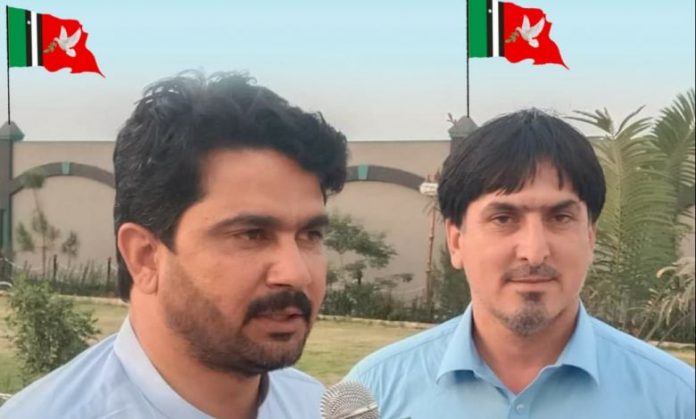 PESHAWAR: The Qabail Awami Party central leader Sohbat Khan Afridi has said that the sense of deprivation of merged tribal districts can be addressed only through massive development packages.
In a statement, Sohbat Khan Afridi said the problems of least developed areas cannot be resolved just with continuously raising slogans of rights, but what these areas need is swift development, and that is possible only through mega development schemes.
Sohbat Afridi said the Qabail Awami Party has conveyed the difficulties of families of missing persons to the rulers. He predicted that good news will arrive about the missing persons soon. He said the Qabail Awami Party shares the feelings of families of missing persons, and it will continue efforts for their recovery.
The Qabail Party leader said literacy rate in merged tribal districts is very low. He said no nation can make development without the basic ingredient of education. He said establishment of schools and colleges and appointment of teachers in merged districts is vital to boost literacy rate and enable the youth to be eligible for government and private sector jobs.
Sohbat Afridi said massive development packages were promised for merged tribal districts at the time of merger of erstwhile Fata with Khyber Pakhtunkhwa. However, he said, that promises were not fulfilled, while the tribal districts are yet to get the promised 3 percent share in the National Finance Commission (NFC) Award.
Abdur Razzaq Afridi, another leader of the party, said his party is fighting for the rights of people of merged districts. He said the basic rights of people of the area must be provided on priority basis and mega projects must also be launched to ensure swift development.
Abdur Razzaq Afridi said peace is pivotal for ensuring swift development, and for that awareness must be created among the people about the importance of peace.
"With promotion of education, the youth would be attracted towards positive activities which would improve the overall picture of the society," he said.
Abdur Razzaq Afridi said the people of merged districts are very intelligent and talented and they can excel in any field if provided opportunity.