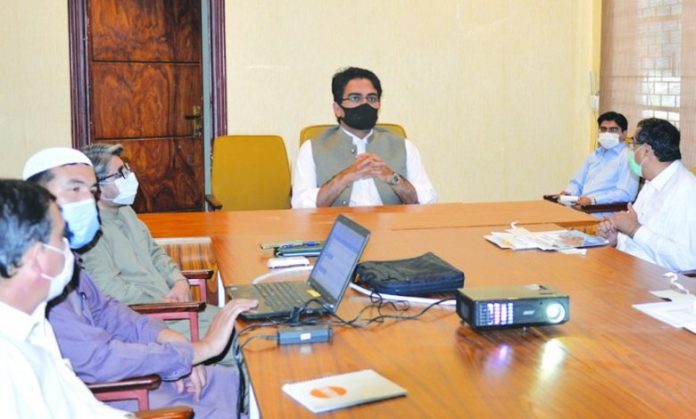 PESHAWAR: In the style of the federal government, the Khyber Pakhtunkhwa government has decided to table a bill in the provincial assembly to protect journalists, continuing a series of pro-journalism measures.
Spokesman for the KP government and Special Assistant for Information and Higher Education Kamran Bangash said in a statement issued from his office on Tuesday that government would soon introduce a bill in the assembly to protect journalists likewise federal government. He added that the bill will cover other important issues, including the basic rights of journalists, training, insurance and investigation-related matters. The bill proposes the rights of journalists and media professionals, he said.
Referring to the vision of Chief Minister Mahmood Khan, Kamran Bangash said that the chief minister wants to provide all facilities and privileges to the journalists of KP as independent media and journalism is the manifesto of Pakistan Tehreek-e-Insaf (PTI).
On the other hand, Director General Peshawar Development Authority (PDA) Amara had a detailed meeting with Kamran Bangash over Peshawar and PK-77, to expedite work on pending public development projects.
During the meeting, the special assistant discussed lighting on Dilazak Road, Saeedabad drain issue, gas issue of Khalsa I, pedestrian bridge in Pahari Pura and issues of Pahndu Chowk residents. The PDA director general assured the special assistant that the issues would be resolved immediately.
On May 21, the federal government introduced the Protection of Journalists and Media Professionals Bill 2021 in the National Assembly. The bill envisages a culture of safety and independence of journalists and media professionals.
The statement of objects and reasons of the bill says that the Committee for the Protection of Journalists (CPJ) estimates that between 1992 and 2019, at least 61 journalists were killed in Pakistan.
The PTI lawmaker Lal Chand, who is also a member of the National Assembly's Standing Committee on Human Rights in the National Assembly, introduced the bill in the Lower House of the Parliament.
According to the bill, the federal government shall constitute an independent commission to be known as the Commission for Protection of Journalists and Media Professionals. The bill says that each journalist and media professional shall have the right to privacy which includes protection of law against interference in his home, correspondence and family.
Hits: 0