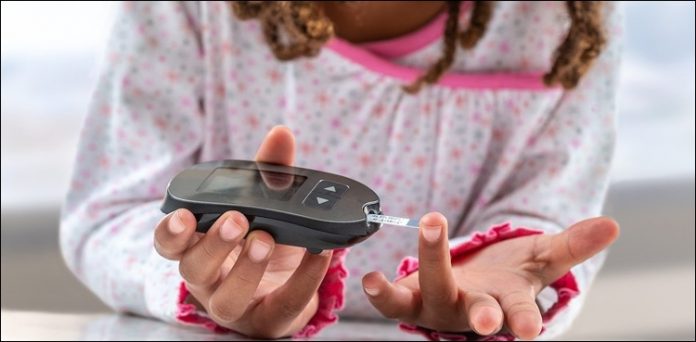 Nisha Arif
PESHAWAR: The parents of a nine-year-old girl were perturbed to see her deteriorating condition and when she started vomiting, they took her to the Lady Reading Hospital (LRH) Peshawar where they were told that the girl has diabetes.
Nasir, the father of the girl, told TNN that it was a shocking revelation for them and they did not know what to do. According to insulin data bank at LRH, over 200 children are registered for insulin vaccine, while three to four diabetes cases in children are diagnosed daily on average in the hospital.
Rahim Khan and his wife from Badhber area of Peshawar are also extremely perturbed after their 10-year-old son was diagnosed with diabetes. He said his wife is particularly perturbed because now their son will not take part in sports activities or eat freely like other children at such a young age.
Dr Abrar Ahmed, diabetes specialist at LRH Peshawar, said there are three to five types of diabetes and type-1 targets children. He said the mechanism of this type of diabetes is that a child's own body starts resistance, while the most common type of diabetes is type-2. He said every fifth Pakistani is suffering from type-2 diabetes. Type-3 diabetes targets pregnant women, while type-4 diabetes is transmitted from one affected person to other.
Dr Abrar Ahmed said diabetes can also be hereditary and transmit to children through parents. He said if a grandfather has diabetes, then grandchildren are likely to get diabetes. He said diabetes affected children are not categorised as special children, as their deficiency can be addressed with insulin doses. He said parents must provide healthy food to their children and also evolve a habit of physical exercises in them. He said parents of affected children must take them into confidence and tell them not to eat anything not good for their health at home or outside home.
About symptoms, Dr Abrar said if a child is losing weight, urinating frequently, having abnormal hunger, then parents must immediately consult a specialist doctor. He said the LRH and other government hospitals provide insulin doses free of cost under Insulin for Life program.