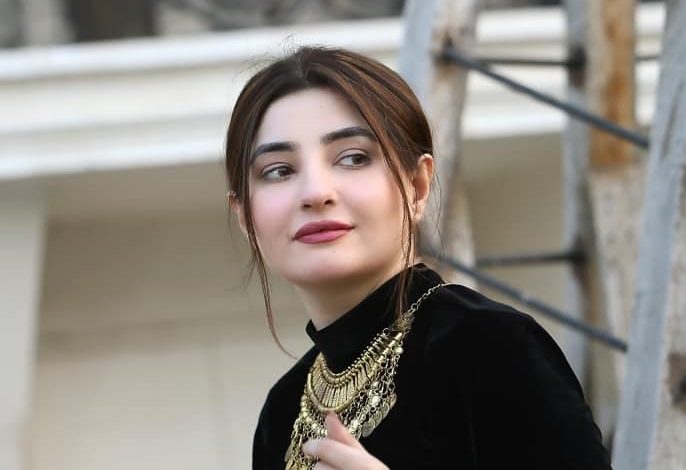 Khalida Niaz
PESHAWAR: The 'news' about marriage of famous Pashto singer Gul Panra has become a hot topic among her fans on the social media.
Confirmation of Gul Panra's marriage could not be made through credible sources, however a person close to the singer told TNN that the marriage took place two months ago and her husband is a businessman. However, another close relative has termed such news as rumours.
On Facebook, a page 'What is going on in Peshawar' has shared that the Nikah has been held which was attended by close relatives.
A Facebook subscriber and diehard fan Shahzada Fahad said he is heartbroken and unable to live with it. He said only the PML-N leader Arbab Khizer Hayat Khan can confirm the marriage as it has been said that he was also among the attendees of the marriage.
This is not the first time the news about Gul Panra's marriage has spread on social media. In this regard, a subscriber, Yousaf, said such news are circulating on social media not for first time.
Another follower, Qaiser Ali Shah said he was shocked to hear about the marriage, while Wahab Khan said he is hoping that it is not true. Gulab Sher said in his comment that what would he do now when Gul Panra has got married. Muhammad Shafiq inquired who is the husband? On the other hand, Bacha Gul is happy over the marriage and said it is good that those who were hoping for marrying her are now sitting peacefully. Another subscriber said several lovers are heartbroken and now they don't know what to do.
Gul Panra is a famous Pakistani singer who rose to fame after singing alongside the versatile Atif Aslam in Coke Studio. She has sung various songs in Pashto as well as in Persian. She is yet to comment on rumours about her marriage. She had made her last post on Facebook on May 13 in which she wished Happy Eid Mubarik to her fans.
TNN could not contact Gul Panra despite several attempts. Sources said she is currently in US and her Nikah has already taken place.
Hits: 24