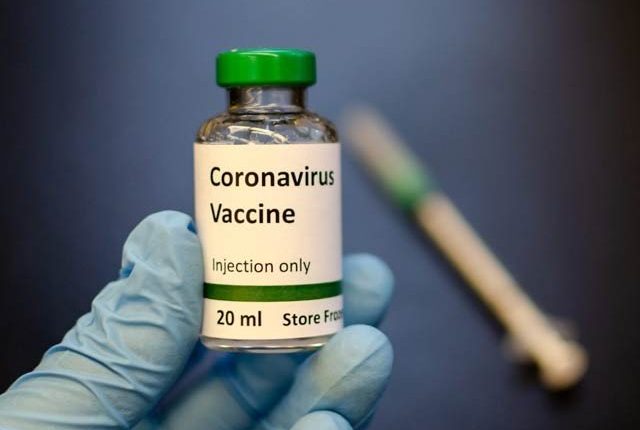 PESHAWAR: The Khyber Pakhtunkhwa government has decided to launch coronavirus vaccine for healthcare workers in eight sensitive districts of the province on priority basis.
In a series of tweets, KP Health Minister Taimur Saleem Jhagra said with the tremendous effort led by the National Command and Operation Centre (NCOC), specially its head Asad Umar, Pakistan's COVID vaccination effort will be starting tomorrow (Monday) across the country. He said the KP Health Department had been making preparations in this regard for the last few weeks. He said 280 health facilities will act as vaccination centres across the province.
A day earlier, Asad Umar, who is also federal minister for planning, shared the "good news" on COVID vaccine front. "Received letter from Covax of indicative supply of up to 17 million doses of AstraZeneca in 1st half 2021. About 6 million will be received by March with delivery starting in Feb. We signed with Covax nearly 8 months back to ensure availability," he had said in a tweet.
Taimur Jhagra said 2,484 staff have undergone training across KP and are ready to administer the vaccine in every district. He said KP's share of the first batch of vaccine delivery to reach Pakistan will be administered to healthcare workers in eight districts with highest COVID bed occupancy.
"The 8 districts are Peshawar, Mardan, Abbottabad, Swat, Bannu, Dera Ismail Khan, Kohat and Nowshera. Since in the first phase, vaccinations are being given to front line healthcare workers, we have selected the 8 districts with the greatest patient load," Mr Jhagra said.
"64,113 healthcare workers have already been registered for vaccine administration across the province. Individuals who want to confirm their registration should check with the management of their respective hospitals," he added.
The provincial minister said ice lined refrigerators have been made available in each of the 280 vaccination centres — the highest of any province in the country. Similarly, he said, arrangements for refrigerated vehicles for transportation and security have been made.
"This is a coordinated effort across the country, where ultimately tens of millions of people will need to be vaccinated. Throughout the COVID challenge, we will release information proactively and transparently," he said.
The minister said the KP government is putting the healthcare workers first in line. "Let us work together to show that we can conduct this vaccination drive with discipline and maturity," he said.
Hits: 1