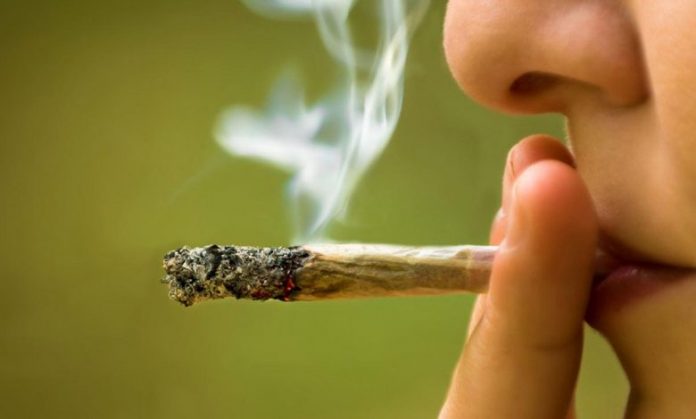 Khalida Niaz
PESHAWAR: A female student from the University of Peshawar says she became addicted to drugs when she was 'advised' by her friends to start the use of drugs which may help her in her studies.
Masooma (supposed name) says when she started using drugs in 2015, it was a sedating exercise, but gradually the effect of narcotics became lesser and lesser. Initially, her family remained unaware about it as she used to sniff heroin through her nose, as 'advised' by drug providers.
Crystal meth more sedative than heroin?
Masooma says when she fully became a heroin addict, a friend asked her to start the use of crystal meth (ice) which is even more sedative. However, this proved harmful to her health as pimples appeared on her face, her body developed weakness and eventually her parents came to know about this. The parents were extremely disturbed initially and then they took her to Dost Foundation where her treatment is still continuing.
Drugs easily available in educational institutions
Masooma told TNN that it's quite easy to get drugs in educational institutions. She says there are plenty of drug suppliers, and now the job is easier as the drug arrives with just a phone call.
The use of narcotics ruined the live of Masooma as it badly impacted her studies and health. And last, but not the least, it brought embarrassment for her parents in society. She says her parents provided her everything, also a vehicle, but she used that vehicle for consuming drugs along with her friends.
Drug addicts in Pakistan
According to Foreign Policy magazine, about 8 million people in Pakistan are indulging in the use of narcotics and 700 among them lose their lives to this menace daily. This death toll is more than the deaths due to terror incidents.
According to the 2013 census, the number of drug addicts in Pakistan was 6.7 million, and currently, according to officials working in drug rehabilitation centres, 9.2 people in the country are drug addicts.
Masooma says she no longer goes to university as she fears she would be tempted there to use drugs again.
How women become drug addicts?
Shaista Naz, Program Manager and Clinical Psychologist with Dost Foundation, said while talking to TNN that more women are indulging in the use of narcotics due to variety of reasons. She says women often do self-medication without visiting a doctor, sometimes they face sleeplessness and use sedative pills. Some drug addict men attract their women to also use drugs, while some others to it in hope of getting rid of tension and anxiety.
Shaista Naz says women use drugs secretly and don't come for treatment for the fear that they would be exposed. She says only those women come for treatment whose condition deteriorates seriously and there is no other option.
The treatment process
Shaista says her organization is working for rehabilitation of drug addicts since 1992. She says most of patients are male, while the organization provides treatment to women at their homes. She says her organization has treated about 40 drug addict women during the last five years.
Shaista says treatment of drug addicts is carried out in three stages. In first stage, awareness is given to patient, while in second phase, treatment is carried out in rehabilitation centre. In the first 15 days, it is made sure that the patient fully abandons the use of drugs and tackles physical and psychological difficulties during this time. From day 16 to 90 of treatment, different aspects of patient's life are studied to ascertain what caused this situation. The patient is then given counselling and different skills to come back to normal life. The counselling continues for two years after a patient goes back to society.
The hazards of crystal meth
A journalist from Khyber tribal district told TNN that smuggling of ice is continuing through Torkham border since long. Pleading anonymity, he said ice is smuggled from Iran to Afghanistan from where it is brought to Landikotal via Torkham and then distributed to the whole Khyber Pakhtunkhwa. He said ice is easily available at different spots in Landikotal, but police are not taking action.
Laws about narcotics control
In August last year, the Khyber Pakhtunkhwa government did an amendment to the KP Narcotics Control Act 2019 to include the use of crystal meth in its punishments. The law provides for death sentence for people involved in business of crystal meth and seven-year imprisonment to its users. Those using the money from drugs business to construct property will face up to 25-year-imprisonment.