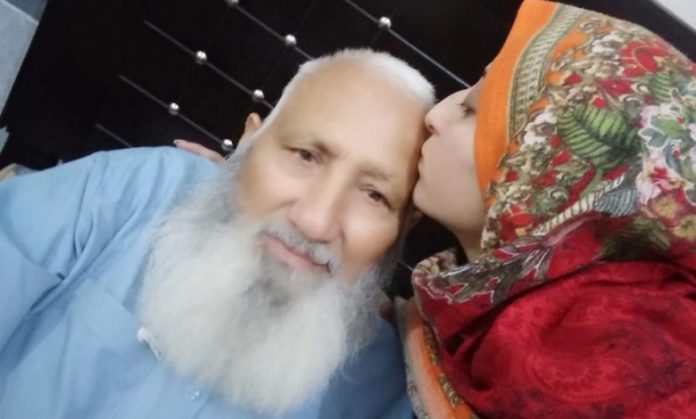 Aneela Nayab
PESHAWAR: There is no doubt that daughters are a blessing of Almighty Allah and if people come to know completely about blessings associated with the birth of a daughters then they would always pray for it and forget about all difficulties.
It is generally accepted in our society that daughters tend to be more obedient and helping towards parents and siblings as compared to sons. However, people are either unaware about the blessings that a daughter brings or they knowingly prefer boys. People are generally seen celebrating over the birth of a boy, but such celebration is not seen with the birth of a girl. Some ignorant people go to the extent of mourning the birth of a girl and term it a bad omen.
Same was the case when I was born and everyone was saying, "Oh, It's a girl again." My relatives were particularly unhappy as I was the fifth girl to born and the wait for the boy was not just ending. They predicted that my parents won't show any love for me. However, the prophecies of such people proved wrong and my parents, particularly my father, loved my and took great care of me.
Gradually, me and my father became friends and now I call my father by his name, Jahangir Sahab. People are now very impressed with our relationship of friendship. We do gossip and share stories till late night. One night, my friend (Jahangir Sahab) asked me to prepare tea for him. I was not expert in tea making. I went to refrigerator and prepared the tea, but the milk I used for preparing tea was in fact Lassi. So an interesting mixture was prepared in the name of tea, which was named by my friend as 'Lassi Pati'.
The next morning my mother asked me where the Lassi has gone and then everyone was laughing at me for inventing "Lassi Pati".
Jahangir Sahab told my mother that the taste of the 'tea' was strange, but she still took it thinking that not taking the tea may offend his daughter. I am proud of my father and pray for every girl to have a father like me who is also a friend.
Hits: 1