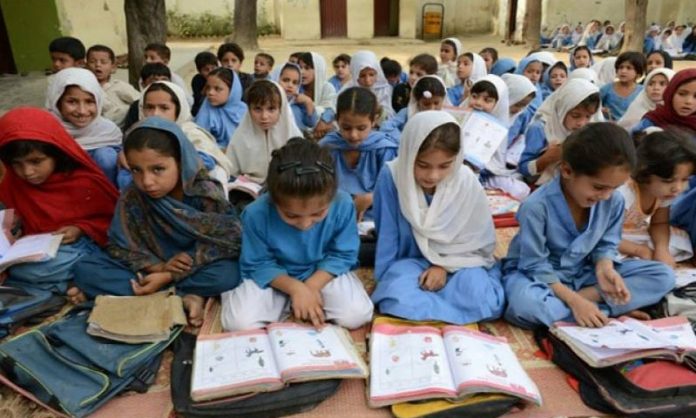 Shumaila Afridi
DARRA ADAMKHEL: Thirty-year-old Asma Afridi from Jowaki area of Hasankhel in Darra Adamkhel says she remained deprived of education due to conservative thinking of her family and society at large. She had a dream of getting education, but that remained unfulfilled.
Although there was a primary school in the village, but she wasn't allowed to go there.
"Some of my friends somehow managed to get education up to fifth grade, but I and many others were kept deprived by strict family members on pretext that a woman is honourable only if she remains confined to her home," Asma said while talking to TNN.
Asma said she was married at the age of 18 in a highly educated family, but unfortunately her in-laws also had conservative thinking about women's education.
"My husband was also highly educated and I was happy that at least my children would get education without any discrimination," she said.
Asma's in-laws shifted to Karachi and people spoke Urdu there which was a huge problem for the family's women. Even the family's women could not communicate properly with doctors in case of any problem and men used to write their problem on a paper to communicate it to lady doctor.
"It was an embarrassing situation and I decided then and there that I would educate all my children, including girls, come what may," she said.
Asma said she was blessed with a daughter and when she turned five years old she got admission for her in a school. She said her husband and in-laws were furious to know about it and pressurised her a lot to bring her back from school.
"It was not less than a Doomsday for me when I succumbed to family's pressure and had to drop out my daughter from school due to their obsolete thinking that a girl must stay inside home," she said.
Meanwhile, Asma got pregnant again and the same story of embarrassment while visiting gynaecologist and communicating with her kept repeating. That was the time when Asma decided that she would again send her daughter to school and would face every challenge and stand by her decision. She got admission for her daughter in school again and the family was against up in arms.
"We were again blessed with a daughter and I kept on convincing my husband that our daughters would face inferiority complex like me if they were left uneducated. I eventually managed to convince him to allow educated for my daughters up to matriculation," she said.
Asma said the opposition of in-laws and other family members continued, but she continued her mission to tell everyone that it is more important to give education to a girl than dowry or other wealth because with education a girl can make the future of coming generations.
Asma is confident that those who are opposing her would understand the importance of her decision one day. She appealed to all mothers to educate their daughters and assured that it would bring a positive revolution in the society.
Hits: 1