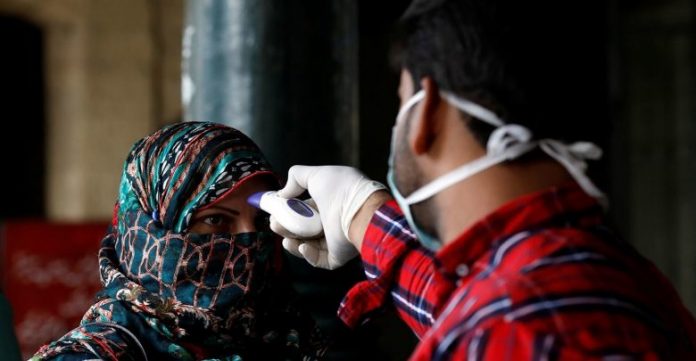 Maryam Anam
PESHAWAR: I went to a nearby hospital for corona vaccination where arrangements for the visitors were poor.
The vaccination place was overcrowded, while the hospital administration was also finding it difficult to facilitate the large number of visitors amid extreme hot weather. Over 20 women were asked to sit in a small room and everyone was complaining about extreme heat.
A person from hospital was sitting there to do corona vaccination registration for women, because most women from villages don't possess mobile phones. Although that official was doing a commendable job as registration was an added burden on him, but still the visitors were facing many other problems as well.
An elderly woman at the hospital said the government constructs hospitals, but fails to provide facilities to visitors. She said she came to the hospital at 8:00am and still she was waiting for vaccination at 3:00pm. There was no arrangement for cold drinking water either. Those who had links or greater awareness got their vaccination in much shorter time than others.
The elderly woman said she doesn't possess an identity card as she didn't need it earlier. She said now the officials are asking her that she cannot be vaccinated without identity card. Such was the ignorance level of that woman that she even didn't know about the importance of identity card. Several other women also came to vaccination centre without identity card. They thought they didn't need identity card as they are not coming for a government employment. After seeing the ignorance level there, I realized that the literacy rate of women in our country is too low.
Women must be educated at least to that level that they could know what they would be required to do when they step outside their home. At the hospital, it was clearly visible that lack of literacy can bring countless problems. In these modern times, it is almost impossible for a person, particularly women, to conduct themselves properly, if they are not well educated.
The government should also focus on providing more facilities at hospitals instead of just focusing on beautiful buildings.