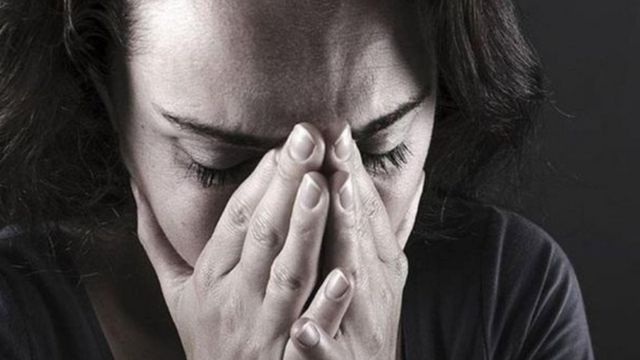 Maryam Anam
PESHAWAR: Razia is a brilliant student and she also takes part in co-curricular activities, and has a lot of positives, but still she has a problem of sleep loss and losing peace of mind over trivial things. She looks towards everyone with suspicion and takes a lot of tension even when a small thing happens.
Razia told TNN that she is ultra-sensitive as compared to other girls, but she doesn't share her problems with parents, because she fears her problem would be given a wrong angle by the society. It is a general perception in society that people term sensitive girls mental patients or blame them for pressurizing parents to marry her off according to her choice.
Razia fears she may try to end her life as she is unable to come out of this state which is really painful, while the family is constantly ignoring her because they consider it a non-issue. Lack of education and awareness towards women's problems cause such problems. Some women going through such state need proper attention, but they don't get it, and their lives are ruined.
Psychologist Dr Muslim says this is not such a dangerous disease and it doesn't need the patient to be taken to hospital. He says this disease may be considered inferiority complex because a patient in this state always notes the words and actions of other people, while ignoring personal talent, achievements, positivity and potential.
Dr Muslim says most of such cases emerge in families with less education and exposure. He says in conservative set up, girls are always reluctant to share their problems with parents and endure mental discomfort for so long that they end up with mental diseases. He says the life of such girls is ruined because they constantly go through uncomfortable situations.
Dr Muslim says parents should develop friendly behavior towards their girls and encourage them to share their all problems with them. He says parents should appreciate little achievements of their children to boost their confidence. He says children must be trained to see their gains and things at their disposal, and they must always be thankful to the Almighty for whatever they have.