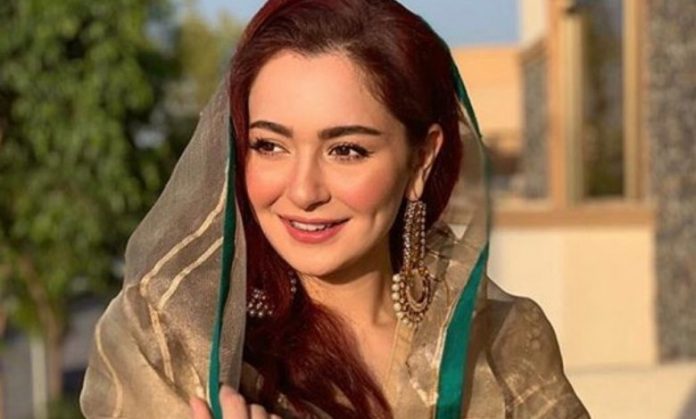 Salman Yousafzai
PESHAWAR: Famous actress, singer and model Hania Aamir has first time shared a Pashto piece of verse along her photo on Facebook and Instagram which was greatly liked by Pakhtun subscribers of social media who posted various comments and also shared other famous verses of Pashto poetry.
In her Facebook and Instagram posts on August 08, Hania Aamir can be seen in an attractive black dress, with a smile on her face and a lovely scene of sunset behind her. In her post, she shared a verse from the poetry of eminent Pashto poet Abaseen Yousafzai. The English translation of the Pashto verse would be like: "I don't believe in hatred; I always bind people in the bond of love!
Although some social media subscribers have termed these posts as fake, but many others believe that these posts are authentic and they are posting interesting comments on it.
The 'Pawri girl' Dananeer Mobeen, who also became famous with a social media post, has also liked Hania Aamir's post and termed it 'cute'.
Another subscriber, Haroon Rajput Chohan has responded in Pashto, "I also love you".
Hassan Aryan said on Facebook that it was unbelievable that a Pashto comment was posted by Hania Aamir.
Hanifullah Mohmand asked Hania Aamir that now as she has started writing and speaking in Pashto, she must show that she is a Pakhtun woman.
A subscriber, Bilal said sarcastically, "Oh, so you can speak Pashto, but we don't know about Urdu."
Mansoor Muhammadi said some people nowadays use Pashto on social media to increase followers, but still he appreciates this.
This is not the first time that Hania has shown her tilt towards Pashto. This year, Hania Aamir had signed an agreement with Peshawar Zalmi franchise of Pakistan Super League (PSL) under which she was named brand ambassador of the team. She had also acted as a model in the anthem of Peshawar Zalmi which got a lot of appreciation.
While studying, Hania Aamir made several dubmashes and uploaded them on her social media account, which got the attention of many and she started getting roles in movies, dramas and commercials.