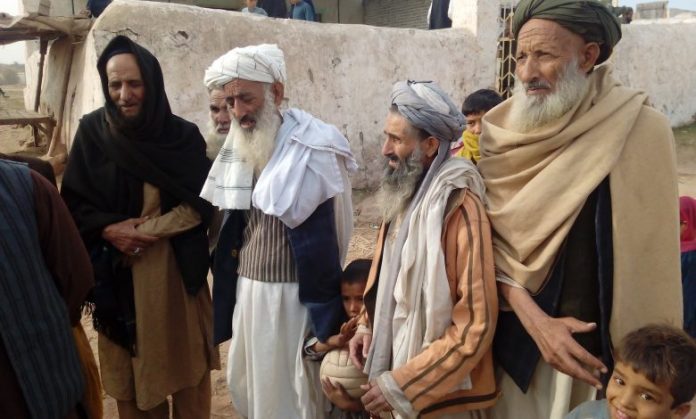 Attaullah Naseem
MANSEHRA: A corruption scam in the assistance provided to the Afghan refugees by IDEA, a non-governmental organization (NGO), in Mansehra has surfaced and several refugees have alleged that they were given frail and ill animals.
Some Afghan refugees said while talking to TNN in Mansehra that the NGO provided them frail and ill animals which instead of providing any benefit are further weakening their financial position. They said they were supposed to benefit from healthy animals and have some income, but now they are spending from their own pockets to look after the frail animals.
Qadeem Jan, who lives in an Afghan refugee camp, said he got very weak animals from IDEA and he was misguided about the exact weight and price of the animals.
Qadeem Jan said the NGO in its documents has fixed the price of 300kg cow at Rs81,000 and 25kg goat at Rs70,000. However, he revealed that the cow which he got has weight of 180 to 200kg and the goat's weight is just 12-15kg. He alleged that the NGO had given the contract of supplying livestock to a private company in which large-scale corruption has been made and the rights of the refugees have been usurped.
Qadeem Khan said the refugees are now unable to handle these frail animals and they have spent thousands of rupees on treatment of such animals. He said despite expenditure from own pocket, the refugees faced further loss as some of the ill animals have died. He demanded the government to take notice of alleged corruption and take strict action against concerned officials.
An official of IDEA, Sadiq, when contacted, refused to share any viewpoint on the issue.
It has been alleged that some people in the organization received commission from the private supplier for providing weak and ill animals. The sources said the amount of commission or bribe is stated to be around Rs5 million. However, the NGO official refused to comment over the allegations.
The Afghan refugees said transparent distribution of healthy livestock would have really benefited them, but the weak animals provided to them are just a burden.
Hits: 0