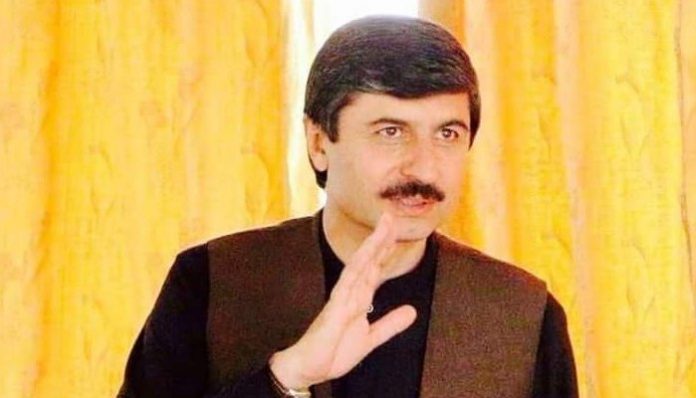 PESHAWAR: The Balochistan government on Thursday formed a two-member judicial commission to probe the death of former Senator and provincial president of Pakhtunkhwa Milli Awami Party (PkMAP) Usman Khan Kakar.
The commission will be headed by Justice Naeem Akhtar Afghan, while Justice Zaheeruddin Kakar will be a member of the commission.
Usman Khan Kakar had passed away in Karachi on June 21 at the age of 60. The PkMAP leader was seriously injured after he fell in his house leading to severe brain injury. He was taken to a private hospital in Karachi through an air ambulance after head surgery in Quetta. However, he could not survive and died at Karachi hospital during treatment.
According to the initial autopsy report, no sign of torture or injury was found on Usman Kakar's body. The post mortem shows that it was a natural death caused by a brain haemorrhage.
After completion of the post mortem, Usman Kakar's body was handed over to his family to carry out the burial. Usman Kakar's family said that they will get the pathological samples counter-checked.
The judicial commission has been set up under the Balochistan Tribunals of Inquiries Ordinance, 1969, which has been mandated to find out the cause of Usman Kakar's death and submit a report within 30 days. The commission was set up four days after the Balochistan government had proposed the formation of a judicial commission to probe the death of the PkMAP leader.
The senators after Usman Kakar's death had demanded probe into the incident. Former deputy chairman Senate and PPP leader Salim Mandviwalla had said Usman Kakar's family members want to find out the actual cause of death and whether he has been murdered. Mr Mandviwalla said the surgeon, who had come from Quetta, told him that the kind of head injury and blood clotting that was seen in Usman Kakar's head was not possible from falling down.
It was revealed that Usman Kakar was alone at home at the time of the incident.
Usman Kakar was born in 1961 in Muslim Bagh, Killa Saifullah district of Balochistan. He received Bachelor of Laws degree from Law College Quetta in 1987. During his student life, he joined the Pakhtun Students Organisation as a unit secretary. He joined the PkMAP in 1996.
Hits: 1