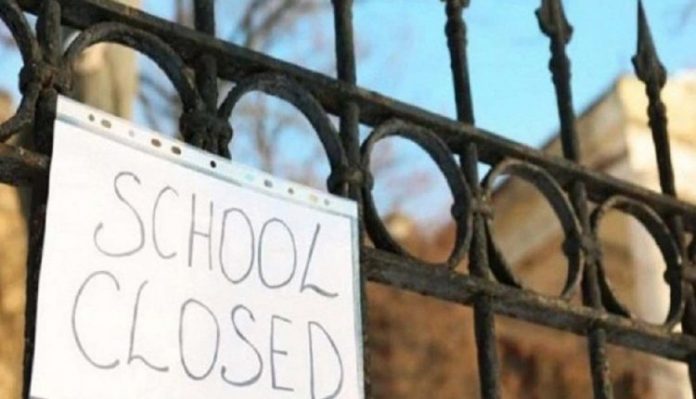 PESHAWAR: The Khyber Pakhtunkhwa government has closed all the primary and middle schools in the entire province owing to intense heat wave in most areas.
The timings of high and higher secondary schools have also been adjusted to save the students from scorching heat, according to a notification of KP Elementary and Secondary Education Department (ESED) issued on Thursday.
The notification said that the primary and middle schools will remain closed today (Friday) and tomorrow (Saturday) owing to extreme hot weather and further decision about keeping the schools shut or opening them will be taken on Sunday.
The timings of higher and higher secondary schools have been adjusted from 7:00 to 10:00am. Moreover, the notification said the students from grade 9 to 12 will be taught only those subjects in which they will appear in the upcoming exams.
The decision will apply both on summer and winter zone schools and also on private educational institutions.
Students and their parents in different parts of KP had been demanding adjustment of timings due to intense heat wave. Protests were also held in some parts of the province as power load-shedding is also happening during extreme hot weather which has made the lives of students and teachers difficult.
It's second time that the Khyber Pakhtunkhwa government has reduced the timing of schools in the province after reopening.
Earlier, the timings of primary schools in the province were set from 7:00am to 11:00am. KP Minister for Elementary and Secondary Education Shahram Tarakai said on Twitter earlier that the timing for students from grade 6 to 12 will be from 7:00am to 11:30am.
The second adjustment from 7:00 to 10:00am has come after further increase in temperature in most parts of KP. The intense heat wave has also put question mark on the exams schedule for matriculation and intermediate students.
Shahram Tarakai said last week the examinations of classes matric and intermediate will start from July 12 in the province. The minister said the provincial government had decided after the Inter-Provincial Education Ministers Conference (IPEMC) that the exams of classes 9 and 11 will begin in the second phase, after exams of classes matric and inter conclude.
Hits: 0