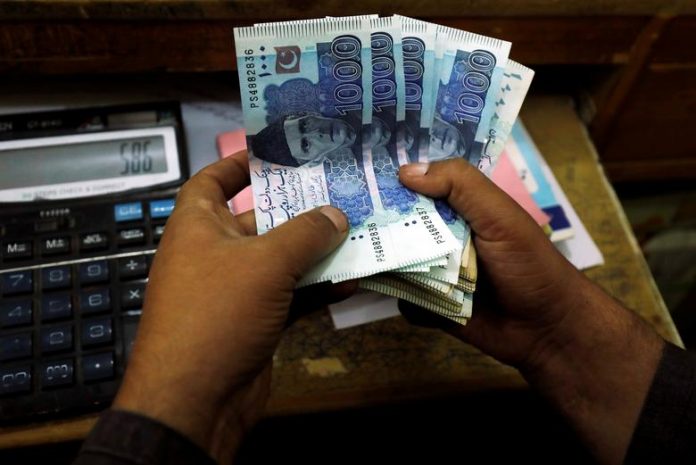 PESHAWAR: The Khyber Pakhtunkhwa government has announced 25 percent increase in the salaries of government employees from the start of next fiscal year i.e. July 01.
Announcement to this effect was made by Chief Minister Mahmood Khan who was flanked by Finance Minister Taimur Saleem Jhagra, Minister for Labour Shaukat Yousafzai and Special Assistant on Information and Higher Education Kamran Khan Bangash.
The chief minister admitted that the KP government could do nothing for provincial employees last year due to coronavirus pandemic, but this year it is announcing the raise for all employees even before the announcement of budget. He said the benefit of the raise will apply on all employees including police and health workers and they would continue to receive their previous allowances as well.
Mahmood Khan said the KP government has fulfilled its promise with the bodies of government employees, and thanked them from cooperation on all levels. He said coronavirus has affected the economy badly, but still the government cares for its employees and it would continue to take steps for their welfare.
The chief minister also announced that the KP government has approved an increase in the minimum salaries of the daily-wage employees in the province by Rs4000. Mahmood Khan approved a proposal in this regard presented by the finance minister, raising the minimum salaries of the daily wage employees and other employees.
The minimum wage in KP after this approval has been increased to Rs21,000 from the previous Rs17,000, witnessing an increase by Rs4,000.
Mahmood Khan thanked his cabinet team and bureaucracy for full cooperation and making the raise in salaries possible by their valuable input and efforts. He promised that the provincial government will take further steps for betterment of employees in next budget.
On May 23, Special Assistant to Prime Minister on Political Communication Dr Shahbaz Gill announced that the government is going to raise salaries in the upcoming budget 2021-22.
"We are going to make an announcement regarding an increase in salaries of the government employees in the upcoming budget," he said.
In the last year's budget, the federal government did not announce a raise in salaries of the government employees and pension of the retired ones citing an economic contraction owing to COVID-19 pandemic.
Hits: 0