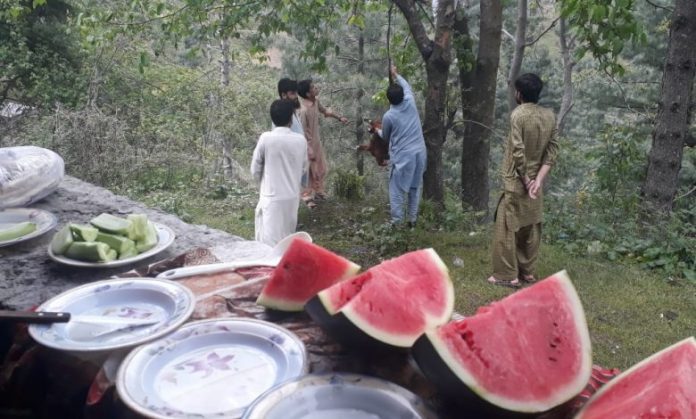 PESHAWAR: The Khyber Pakhtunkhwa government has released Rs220 million for promotion and development of tourism and cultural activities in merged tribal districts to generate employment for youth and give boost to economic activities there.
Official sources said the KP Tourism, Culture, Sports, Archeology and Youth Affairs Department (KPTCSAD) chalked out a comprehensive project worth Rs2601 million for promotion and development of tourism activities in the merged districts, adding that the government had allocated and released Rs200 million this year for execution of the mega project.
Under the project, a survey team of the Tourism Department had identified potential tourist resorts in different areas of the merged districts and submitted a report to the Communication and Works (C&W) Department for preparation of PC-I and its approval from the competent authority.
Under a separate plan, the government had allocated Rs75 million for provision of facilities at tourist resorts in Mohmand district which has a lot of potential in the sector.
Similarly, the government released Rs20 million for the year 2020-21 out of a total Rs100 million allocated for promotion of cultural activities in the merged districts.
The department initiated a welfare project worth Rs13.5 million under which 500 artists of the province including from the merged districts got Rs30,000 stipend each for nine months as one time incentive.
Under the youth affairs head, the government released Rs730 million rupees collectively for the years 2020-21 and 2021-22 out of which Rs196 million were spent during the year 2020-21 and Rs2.58 million in the financial year 2021-22 on different initiatives for development of tribal youth.
Compensation for damaged houses
An amount of Rs33 billion has been released for the affectees of merged districts, while steps have been taken to distribute cheques of Rs9.3 million among affected people of North Waziristan.
This was revealed in a meeting chaired by KP Minister for Relief and Rehabilitation Muhammad Iqbal Wazir to discuss factors affecting survey of houses damaged and destroyed in merged districts. Participants of the meeting discussed steps taken for rehabilitation, factors affecting compensation payment and the amount being paid to affectees.
The minister said that administration have been directed to ensure timely distribution of compensation amount among owners of damaged houses in a transparent way.
Hits: 0