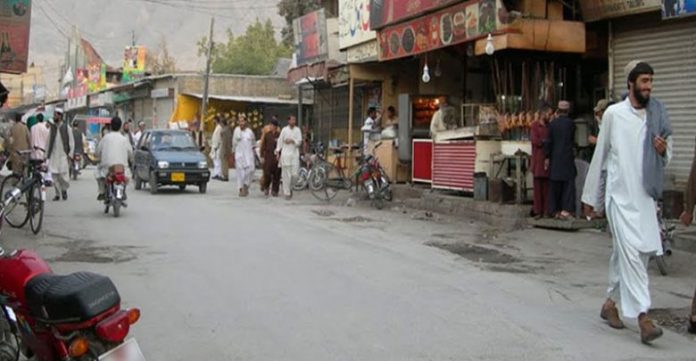 PESHAWAR: The Khyber Pakhtunkhwa government on Monday enforced special measures in seven districts to curb the spread of coronavirus by reducing the market timings and banning public events.
According to an official notification, the special measures and standard operating procedures (SOPs) have been introduced in Peshawar, Mardan, Nowshera, Abbottabad, Swat, Swabi and Malakand, the districts with high ratio of coronavirus cases. In these districts, according to new measures, markets will be closed by 8:00pm except for some shops of essential goods including pharmacies, bakeries and grocery stores.
Further measures include a complete ban on gathering halls and in-door restaurants besides instructions to organise wedding events in open areas with limited participation of people up to 300. Cultural, sports events, cinemas and shrines have also been closed, while public parks will be closed by 6:00pm.
Earlier, similar measures were also taken in parts of Punjab, Islamabad and Azad Jammu and Kashmir.
Earlier, the National Command and Operation Centre (NCOC) had hinted at imposing a complete lockdown in KP and Punjab owing to alarming increase in coronavirus cases.
Corona claims 10 more lives in KP
On Monday 10 deaths were reported from coronavirus in KP. With new deaths, death toll from corona in KP has mounted to 2,169.
The main reason behind the increasing corona deaths is said to be the slow response to vaccination and non-observation of SOPs by people. It is widely believed that the actual death toll might be much higher as many people prefer not to undergo corona tests despite showing symptoms.
The stricter measures in KP came after the federal government announced the closure of educational institutions of all grades in specific cities of Punjab, Peshawar and Islamabad for two weeks from Monday, March 15.
Federal Education Minister Shafqat Mehmood said at a press conference in Islamabad that huge impact of pandemic in education sector has been witnessed and 50 million children are at risk due to attending their classes physically. The minister said send-ups in schools will continue and the restrictions do not apply on continued exams at all level. He said the metric and intermediate level exams will be taken in June this year and further decision in this regard will be made later keeping in view the developing situation.
Hits: 1