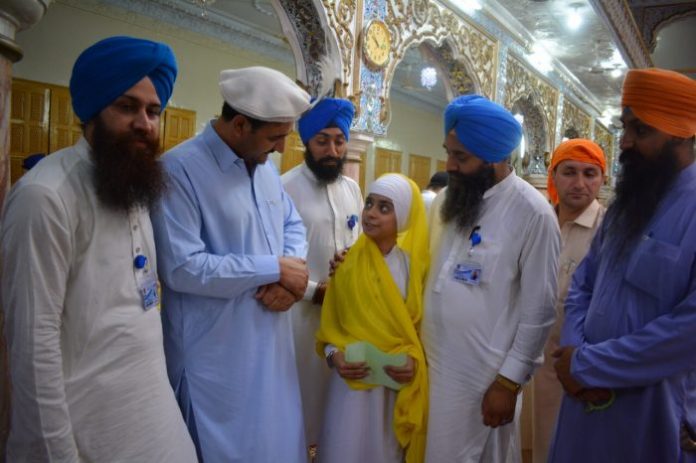 Abdul Qayyum Afridi
PESHAWAR: The Khyber Pakhtunkhwa government has increased the budget of policymaking and legislation for minorities to bring them into national mainstream to Rs1.45 billion, five times higher as compared to the previous budget.
Out of these funds, Rs300 million would be spent in merged tribal districts. Most of this budget would be spent on restoration of temple in Karak, preservation of graveyard of Kalash community in Chitral, creation of job opportunities, purchase of land for graveyards and shamshan ghats for minorities and renovation of worship places.
A separate budget of Rs450 million has also been allocated for bringing minorities into national mainstream.
Satisfaction level of minorities
Haroon Sarb Dayal, who works for minorities rights in KP, said although the government allocates funds for minorities every year, but unjust distribution of these funds creates disappointment among those who remain deprived of benefits. He said funds are allocated for buying lands for shamshan ghats and graveyards for minorities, but it did not happen during the last 10 years. He said due to lack of shamshan ghats, Hindus are compelled to bury their dead against their religious practice.
When the issue was raised with Special Assistant to Chief Minister on Minorities Affairs Wazirzada Kalash, he said Section 4 has been imposed in Mardan, Swat, Nowshera and Swabi for obtaining land for cremation place of Hindus and Sikhs. He said rules for Hindu Marriage Act 2017 have been framed, and the matter would be resolved in the final consultative meeting. He said the process is slow because government initiatives take time due to official formalities.
Haroon Sarb Dayal said the government has taken a commendable step by fixing a monthly honorarium for patrons of worship places of minorities on the pattern of similar facility for Muslim prayer leaders and Ulema. He said the government is also working on renovation of worship places of minorities which will promote religious tourism.
Demands of minorities
According to the 2017 population census, the population of minorities in KP is about 400,000.
Minorities members often complain that they are being ignored due to their low population. Haroon Sarb Dayal proposed that a Minorities Commission must be established in KP in which qualified people resolve problems of minorities without any discrimination.
Mashal Kaur, a woman from Sikh community, says she had to leave for Leadership Conference in Turkey along with her husband, but she did not possess marriage certificate in accordance with Marriage Act which was needed in the conference. Therefore, she remained deprived of participation in the international conference.
Mashal Kaur said universities have set 4 percent quota for minorities, while job quota has also been increased from 3 to 5 percent. However, she said minorities are still facing difficulties in gaining technical education. She said a quota for minorities in technical education must also be allocated. She said minorities also did not get enough opportunities to gain important positions in political parties.
KP govt steps for minorities
Wazirzada Kalash said the KP government is doing legislation for minorities and it has increased job and admission quota for them besides allocating Rs1.45 billion for them in current budget. He said work on construction, renovation and decoration of worship places of minorities is underway in different parts of KP.
Wazirzada said work on establishment of cremation places for minorities is also continuing and Rs600 million have been allocated for minorities residential colony. He said Rs150 million have been allocated for educational scholarships of minorities, while those affected from terrorism will also get special package. He said the KP government is also promoting religious tourism.
Hits: 0