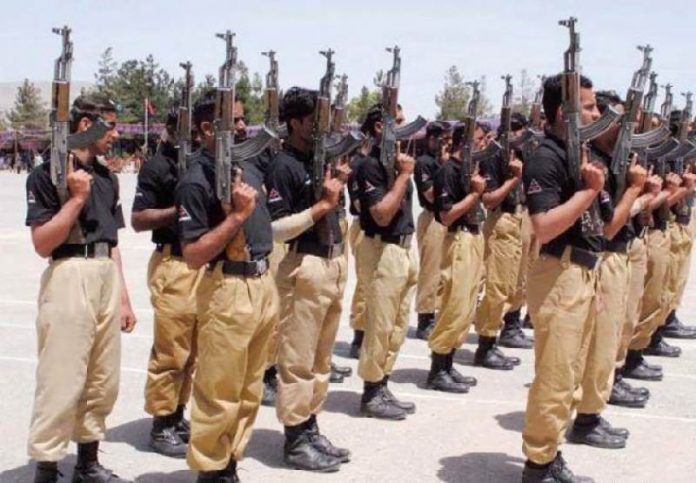 PESHAWAR: Khyber Pakhtunkhwa Inspector General Police (IGP) Moazzam Jah Ansari said on Saturday that the provincial government was keeping an eye on the evolving situation in Afghanistan.
The police chief said KP Police was prepared for any kind of situation amid the evolving situation across the border and its possible impacts on Pakistani side.
Talking to journalists at Peshawar Press Club, Moazzam Jah said the KP government could face challenges in the wake of the security situation in the neighbouring country and in this regard it is fully prepared.
The KP police chief said fencing of border with Afghanistan was continuing smoothly. He said lessons have been learnt from past experience, and border fencing will help a lot in managing the movement of people on both sides of the border.
Moazzam Jah said the morale of KP Police is high and it is fully prepared to protect life and property of citizens. He said the KP Police was taking care of families of police martyrs. He said financial help and other incentives would be provided to the families of martyred cops at their doorsteps.
The police chief said all the citizens are equal before the law and they would be treated as such without any discrimination. He said KP Police had launched crackdown against drug and land mafia across the province.
Moazzam Jah said he would hold meetings with all stakeholders of the society to take their input to improve policing and better working relationship between police and the people.
Corona SOPs during exams
KP Minister for Elementary and Secondary Education Shahram Khan Tarakai says over 1.4 million students were appearing in secondary school certificate (SSC) exams from eight boards of intermediate and secondary education in the province.
In a statement, the minister said that best arrangements have been made to conduct the exams in best possible manner. He said CCTV cameras have been installed in examination halls and monitoring was being carried out through control rooms. He said taking mobile phones to the examination room has been banned.
Mr Tarakai said coronavirus standard operating procedures (SOPs) should be strictly followed in examination halls. He said that no compromise would be made on merit and transparency in examinations.
Hits: 0