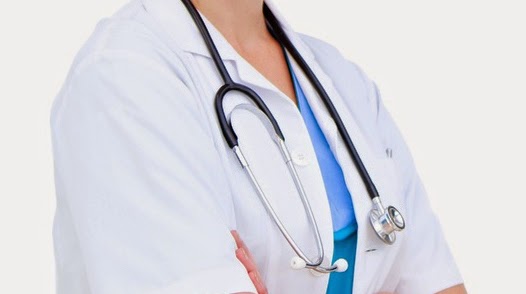 Khalida Niaz
PESHAWAR: A woman doctor of Khyber Teaching Hospital (KTH) Peshawar has accused the medical director of the hospital of trying to damage her professional reputation and threatening to oust her from job.
The hospital administration has rejected the allegations of the woman doctor and said she is trying to harass the administration to reverse the orders of her transfer to the Health Department.
Trainee Registrar Dr Ayesha said while talking to TNN that on May 29 she was asked by MD Roohul Muqeem to provide a ventilator to a patient at a private room, for which she started efforts. She said all ventilators were being used by corona patients which needed to be disinfected for use for another patient. She said when she conveyed this to the MD, he became furious and said she is incapable and can't provide a ventilator to a patient and telling the government that the hospital has no ventilators.
Dr Ayesha said the patient in the private room was a stage-4 cancer patient who was unwilling to be put on ventilator, but the MD was adamant on putting him on ventilator, which wasn't needed. She said the MD threatened to expel her from her job and also used abusive language. She said she raised the issue with the disciplinary committee and dean through a letter, but instead of getting justice, she got a letter of transfer to Health Department. She made it clear that Associate Hospital Director Dr Saud has nothing to do with the whole issue. She said she wants a complete probe into the entire issue as it has damaged her professional reputation.
The KTH spokesman Sajjad said no harassment was committed with Dr Ayesha from the hospital administration as there is zero tolerance about it. He said Dr Ayesha was equalizing her transfer orders with harassment, which is a drama to hide her incompetence. He insisted that sending a servant to Health Department is according to rules. He said KTH sends employees to Health Department who are no longer needed, and it is a routine practice.
The hospital administration earlier said in a press release that a relative of patient Ikramullah Arbab had complained on April 30 that the patient needs to be shifted to intensive care unit, but staff was not cooperating. Dr Ayesha was morning shift in-charge at that time and she was told by the MD to shift the patient to ICU, but she refused saying that there was no ventilator. The statement said such a blunt reply from Dr Ayesha in presence of officers of other departments was highly non-professional as disinfection of ventilator is not a huge tasks and it comes under the responsibility of ICU staff where Dr Ayesha was in-charge at that time.
The press release said some officers were blackmailing the hospital administration to stop their transfer to Health Department. It said the allegations of Dr Ayesha are baseless.
Hits: 3