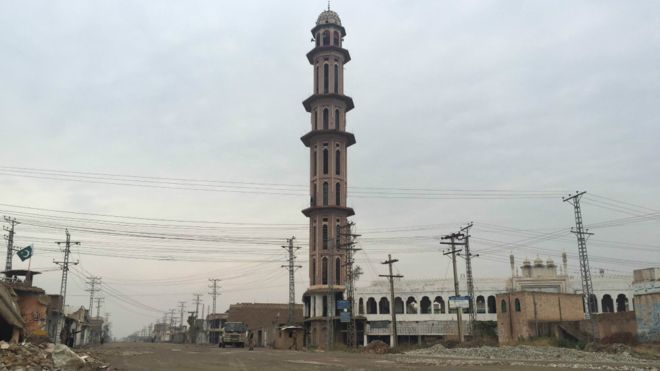 Khialmat Shah Afridi
BARA: Work on the Bara Bus Terminal project could not be launched one year after passage of its tender.
The record of the land allotted for the bus terminal is missing. Despite issuance of work order by the Local Government Department last year, work on the project could not be launched.
The local tribesmen and people associated with transport business have called upon the Khyber Pakhtunkhwa chief minister and local elected representatives to initiate work on the project on priority basis.
According to information received through Local Government Department of Khyber tribal district, two special projects – Bara bus terminal and slaughter house — were included in the prime minister's package for the area in 2019-20 under Accelerated Implementation Program (AIP). The record of 20-kanal land adjacent to Dogra Hospital allotted for these two projects is also missing.
Sources said when sub-engineers of the Local Government Department visited the site for layout of the project, some local people claimed possession of the government land and asked the officials to stop work. The Local Government Department informed the district administration to find a solution to land dispute. After passage of considerable time, the district administration imposed Section-4 on the government property. The project has suffered undue delay due to official red-tapism.
The sources said the funds allocated for these two important projects might go unutilised if the public representatives did not take interest in it.
The Local Government Department said the PC-1 of both projects were completed two years ago. It said the tender of the bus terminal was approved last year and handed over to concerned contractor. Two years time was specified for the project completion and contractor was also issued work order one year ago.
The LG Department said four-kanal land near Dogra Hospital was selected for the slaughter house project. However, tender of this project is facing delays due to non-availability of land. Officials said funds have been specified for bus terminal and slaughter house land purchase, but no commission has been established for this purpose.
Local MNA Iqbal Afridi, when contacted, said elders from Sepah tribe have been invited for talks on the issue of provision of land for the two projects.
Hits: 1