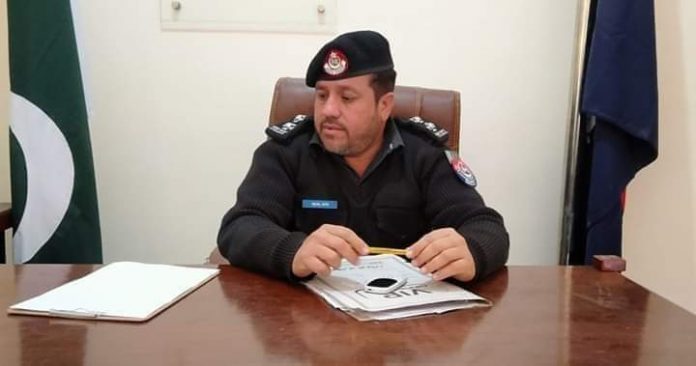 BARA: A policeman was injured in firing over a land dispute in Khyber tribal district on Tuesday.
There is a long standing dispute between Maroofkhel and Mirghatkhel sub-tribes of Akakhel tribe in Bara sub-division. The rival tribes have clashed several times over the dispute which has inflicted massive losses in men and material on both sides.
The latest clashes happened between the two rival sub-tribes on Monday night. On Tuesday, the elders of Afridi tribe and Khyber district police reached the area as part of their efforts to ensure ceasefire. However, the police party came under fire in the way due to which Additional Station House Officer Aqal Ghamin sustained injuries.
The injured policeman was immediately shifted to Hayatabad Medical Complex (HMC) Peshawar. Sources said it was not clear that people from which group opened fire which hit the policeman. The sources said it might also be the act of some third party, i.e. militants or miscreants.
In February, one person was killed and another was injured, while 17 houses were set on fire as Maroofkhel and Mirghatkhel tribes clashed over the land dispute in Akakhel area of Bara.
TNN correspondent reported that people of Maroofkhel tribe set on fire 17 houses of Mirghatkhel tribe and several people left the area due to tense atmosphere and fear of more clashes. Hundreds of tribesmen of Mirghatkhel tribe held a protest demonstration while placing the body on road, and completely blocked the Pak-Afghan Highway.
Security situation improved significantly in erstwhile Fata after merger with Khyber Pakhtunkhwa, but increasing land disputes are now troubling the peaceful environment and dozens of people have lost their lives in clashes over such disputes. Peaceful resolution of these disputes by bringing all parties to disputes to negotiating table is a huge challenge for the administration.
Currently, more land disputes are surfacing in Kurram, Mohmand, Bajaur and North and South Waziristan tribal districts.
Ahmed Khan Wazir, a social activist, said while talking to TNN that the main reason behind the unending land disputes in merged districts is unavailability of land record. He said the government must introduce a transparent system to end these disputes.