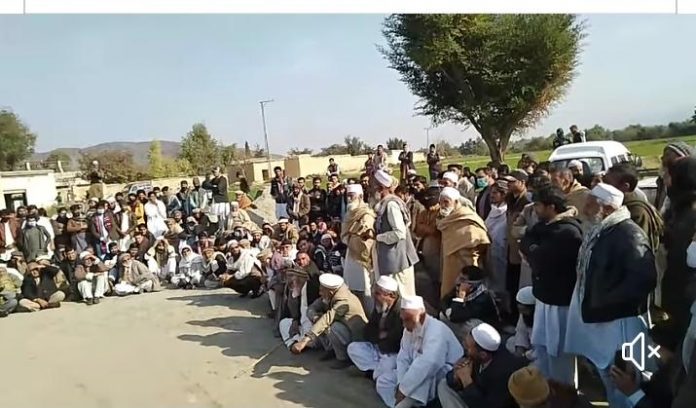 Shumaila Afridi
PESHAWAR: Sub-division Hasankhel (former Frontier Region Peshawar) is a beautiful area spreading over 261 sq km which is situated at the edge of Peshawar with 75 percent mountainous area. The area is inhabited by Janakor, Ashukhel, Jawakai and Hasankhel tribes, and the four tribes are collectively called Hasankhel sub-division.
The tribes inhabiting the area since centuries are known for their unique cultural norms and traditions. During the wave of militancy in 2007-08, the area suffered a lot and there was large-scale migration to peaceful areas of the country. Like other parts of erstwhile Fata, the former FR Peshawar also remained deprived of basic facilities, which was the reason behind continuous migration of local population. Life activities resumed in the area about eight years ago when it was declared clear of militancy, but lawlessness is again troubling the residents for the last one year.
According to the 2017 Census, former FR Peshawar had 64,691 population comprising about 7,000 families. Local residents said while talking to TNN that basic facilities like schools, colleges, hospitals, roads etc. were already missing in sub-division Hasankhel, and the situation went from bad to worst with the wave of militancy in 2010 and subsequent military operation. During that scenario, about 23,000 people were displaced, 60 percent settled there permanently, and only 40 percent returned after improvement in law and order.
The incidents of robberies, targeted killings and other crimes have troubled the locals, while search operations of the security personnel is another cause of concern. The local people said search operations and raids are being carried out at night-time to arrest suspects and collect illegal arms. This practice has proved counterproductive as robbers identifying themselves as security personnel have also started robberies at night-time.
Such an incident happened last week during which robbers entered a house while identifying themselves as security personnel in Jenakor area and upon resistance killed a youth, Mukhtiar. Three youth were also killed in Ashukhel few days ago.
The local elders of four tribes during a grand Jirga formed a 40-member committee to find a way to stop the incidents of violence. The elders said no miscreant is present in erstwhile FR Peshawar. They appealed to security authorities to identify wrongdoers and the elders will fully cooperate with them to nab such elements. However, they expressed strong reservations over night-time search operations, terming it a violation of local culture and traditions.
The local elders and other people said the night-time operations are benefiting the criminals. They said the area people have offered countless sacrifices for peace in the area and they are ever ready to cooperate with security authorities to maintain peace. They urged the security authorities to ensure strict duty on check posts during night-time and take the locals into confidence while carrying out operations.
Hits: 1