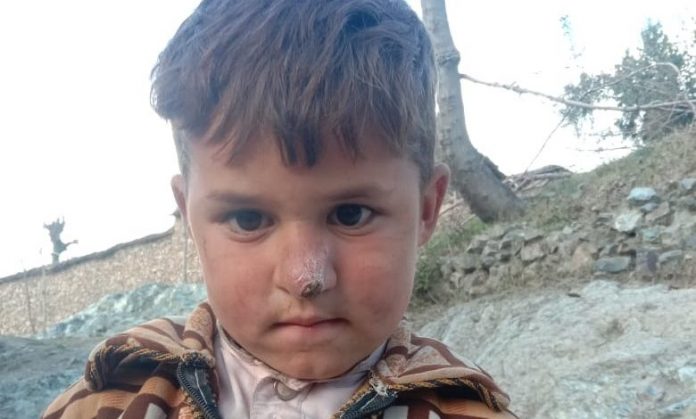 KHAR: Dozens of people have been affected from leishmania in Saida Shah area of Charmang tehsil in Bajaur tribal district.
According to officials of the Health Department, the affected people also include women and children. The local people said leishmania has affected the entire area and the disease is spreading rapidly. They said about 140 people have been affected from the disease so far and the number of patients is increasing.
People of the area have called upon the Health Department to send medical teams to the affected area. They feared that the disease may go out of control if timely measures were not taken.
District Health Officer Dr Adnan said teams of Health Department have been sent to the affected area. He said the teams would immediately start treatment of affected persons. The health officer said all the affected persons are registered with the Health Department and the situation would be brought under control soon.
The local people said leishmania is on the rise in the area due to lack of fumigation by the local administration. They said the Health Department must carry out fumigation and distribution of mosquito nets on emergency basis in Bajaur to control the situation.
What is leishmania
Leishmania or leishmaniasis is a vector-borne disease that spreads through sandflies. There are three main types of the disease: visceral, which is the most serious form; cutaneous, the most common; and mucocutaneous, relatively rare.
The disease is caused by leishmania parasites which are transmitted by the bite of infected female sandflies, according to the World Health organization (WHO). Most people infected by the parasite, however, never develop any symptoms.
The treatment includes administering drugs called pentavalent anti-monials through IV or IM injections.
Experts warn that the monsoon season will bring about a rise in leishmaniasis as well as malaria and dengue. According to media reports, more than 30,000 leishmania cases were reported in Khyber Pakhtunkhwa. Due to the looming threat of the disease, there is a need to improve awareness level of people. During last year, the shortage of leishmania injections had created problems. Experts say this year the availability of injections must be ensured to avoid the recurrence of similar situation.
Hits: 0