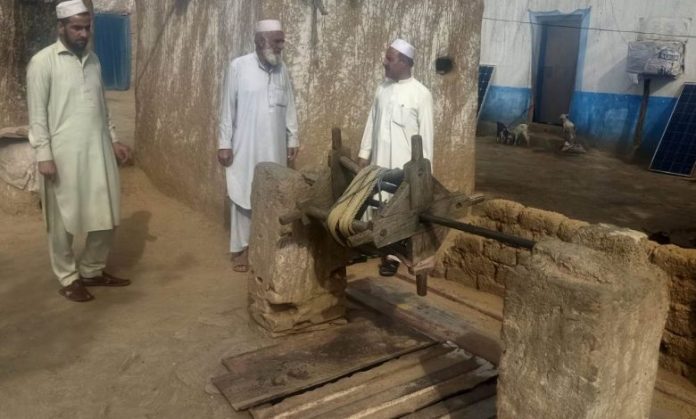 Zahid Mallagori
LANDIKOTAL: An elderly person from Mallagori area of Khyber tribal district says there was a well in his house which provided enough water for their domestic needs and neighbours also used to utilise it for 30 years.
However, the situation is changed now and now he fetches water from neighbours' houses. Mir Tola, aged 65, says he brings water from far off areas with the help of handcart almost on daily basis to meet the domestic needs. He told TNN that there is a 40 metres deep well in his house which used to provide enough water for domestic needs of the whole neighbourhood. However, he says, the well has dried now due to drought-like situation and he and his neighbours are compelled to bring clean drinking water from other areas.
Mir Tola says his children stay out of village often due to nature of their work. He says he doesn't allow women to go out of house in search of water because they have to observe pardah. He says he has taken it upon himself to bring water on daily basis even at this old age, which is a difficult experience.
The local elder says underground water level has gone down further in Lowara Mena, Tatara, Paindi Lalma, Mian Morcha, Zaga, Sher Burj and other surrounding areas of Mallagori tehsil due to less than normal rains. This had led to drying up of wells and streams and the whole area is facing a drought-like situation.
Mir Tola says the local people held several protests for resolution of their problem, but in vain. He says the area people earlier used to bring water from other areas in case of any event like marriage etc, but now the situation has gone from bad to worse and people are even deprived of clean drinking water.
Noorul Bashar, another local resident, says the local public representatives or Public Health officials are not taking any interest in resolving the issue, due to which the underground water level is lowering further. He demanded the concerned officials to take notice of the matter and get the people rid of the difficult situation.
Hits: 0