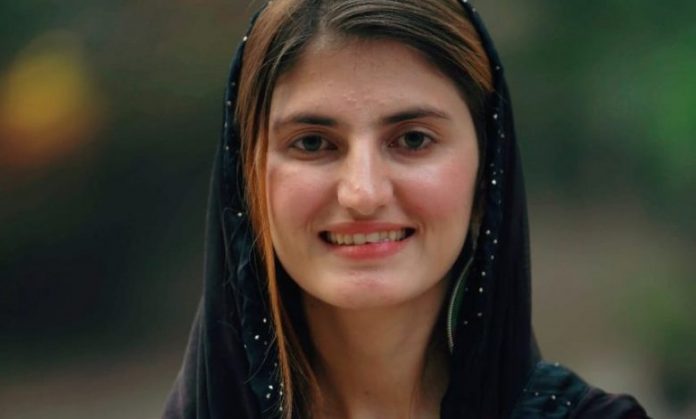 Khalida Niaz
PESHAWAR: The scope of the Khyber Pakhtunkhwa Commission on Status of Women has been extended to merged districts and in this regard committees have been set up in Khyber and Orakzai tribal districts.
Mamarha Afridi, who has worked for women's rights for several years, has been appointed as chairperson of the committee in Khyber district.
Who is Mamarha Afridi?
Mamarha Afridi belongs to Landikotal tehsil of Khyber district. She holds Bachelor's degree in Political Science and working for women's rights since 2012. She started working for women's right professionally from 2015. When she joined the field of journalism from the platform of TNN three years ago, she stepped up her campaign for women's rights. Since then she has also been associated with some other rights organisations.
Awareness to tribal women
Mamarha said in an interview with TNN that the scope of Commission on Status of Women has been extended to merged districts on the pattern of extension of police and judicial system to these areas to create awareness among the local women about their rights.
"Our first job is to inform the women about their legal rights under Pakistani laws and how they can benefit from these laws. Laws about domestic violence and honour killings are particularly important," she said.
Mamarha said she attended a Saarc conference in Nepal in 2018 where a healthy discussion was held among women from the regional countries about women's problems and methods to solve them.
The KP Commission on Status of Women was established under an act of the provincial assembly in 2009 and it was made completely independent in 2016 through an amendment.
Problems for women at workplace
Mamarha said her team would visit different educational institutions and other workplaces and monitor whether washroom and other basic facilities for women workers are available or not, and whether anti-harassment committees are functional.
"We would visit every place where there is presence of women, and we would see whether all women have basic facilities or not," she explained, and added that women will be able to share their problem when they become aware about their rights.
She said the government will also provide protection to committee handling the complaints of women, because in merged districts, these are very sensitive issues.
Women empowerment
The chairperson for the commission in Khyber said the district committee has seven women and one male member. She said one female member is from minority community to give them representation.
"We will work to eliminate domestic violence, harassment, social injustices, and other wrongdoings against women which they face at home and workplaces," she said.
Mamarha said the committee would soon establish a shelter home for women and a toll free number for women to share their problems. She said the committee will not only point out problems of women, but also suggest solutions.
"Women in merged districts have faced many injustices in the past as their opinion was never considered whenever any wrong was committed against them," she said, adding that now the situation has changed after abolition of the FCR and women are now aware about their rights and they can approach different forums in case of any injustice.
Benefits of merger
Mamarha said the benefits of merger of erstwhile Fata with Khyber Pakhtunkhwa are quite visible now and many obsolete traditions are coming to an end finally.
Previously, it was a practice in merged districts that someone opened aerial firing outside the home of the girl he liked and announced his marriage with her without her consent under a tradition called 'Ghag'. Now after extension of police system to merged districts many such persons involved in this ugly practice have been arrested.
Mamarha said she is on a mission to empower the women of merged districts, but for this to happen it is vital that all girls go to school. She said she also touched unique topics of women as a journalist, which were never touched earlier.
Hits: 4