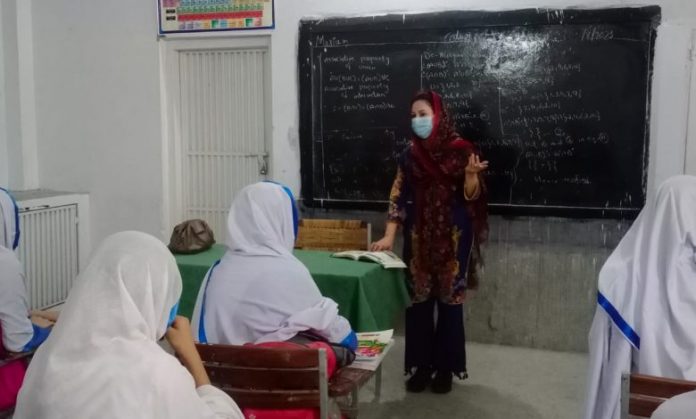 Salma Jahangir
PESHAWAR: I read a write up on the existing education system which totally ignored the positives and focussed on shortcomings. Teachers, who must be the most respectable community in a society, were criticised subjectively.
A teacher builds a society and works for the future of the young generation without any personal interests. It's a teacher who provides all the guidance from beginning to end both from religious and worldly point of view.
Coming back to the article, it criticised teachers for what it said not focusing on children's education and even not bothering to taking attendance of students. This assertion is baseless, because the Khyber Pakhtunkhwa government has formed an Independent Monitoring Unit (IMU) which visits schools every month to check attendance of students, and if attendance of even a single day is missing or any teacher is not on duty, then show cause notice is issued to concerned teachers or heads.
There was another criticism on the national media that about 60 percent teachers don't have expertise about all subjects. It is unreasonable criticism as every subject needs specialists and it is not must that every teacher will be a master of all subjects. To cite an example, I would say, can a heart surgeon perform the duty of an ophthalmologist? Same applies on other fields of life as well.
However, this though job is performed by teachers, particularly the primary school teachers. In this regard, a professional development training has been initiated for teachers.
Professional Development Directorate Instructor Wajid Ali told TNN that this program was initially started by GIZ from 2010 to 2015 in Peshawar, Mardan and Swat, and later it was expanded to several other districts, including the merged tribal districts. He said about one lakh primary school teachers have been imparted training under this program.
I am also working as training facilitator with this program, and I have found that many teachers have expertise in all subjects taught at primary level. I just want to tell that all the negative things said about teachers are not true. Teachers are on the forefront on development of all sectors of society.