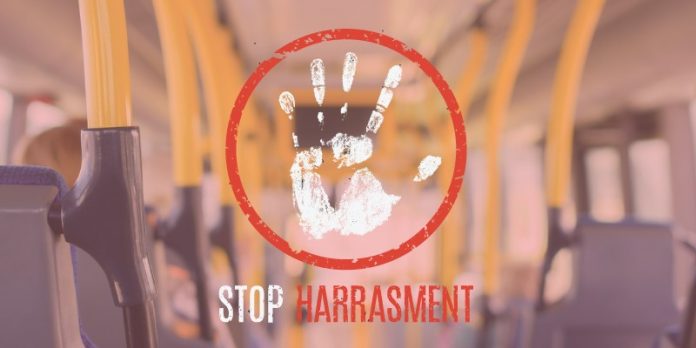 Hudaibia Iftikhar
PESHAWAR: Harassment is the top issue most of the girls face when they go outside their homes for study, job and other tasks. But there are very few women who report such issues and majority of girls don't even discuss it with their parents with the fear that they would restrict them to boundaries of their homes.
One of the hard working ladies, Zareena Aftab, who recently graduated from NUST University Islamabad and now takes ISSB classes to be the part of Pakistan Army, is very bold and fearless girl and travels alone to different places with the consent of her parents and didn't face any kind of harassment earlier. But now these days it has become difficult for her even to come outside home alone as there are many boys well prepared to harass her.
She, while discussing the harassment issue, said that she used to leave home nearly at 7:00am and wait for the bus at the bus stand for almost 15 minutes. During this period, she faced diverse boys rambling near her and passing comments regarding her looks. Some drive the car close to her and fling a piece of paper having their contact number, while some constantly stare her to which she never reacted because she doesn't want to spoil her day in the morning as she already has had a whole day to suffer from a hectic routine.
The same issue she faces during traveling too. She feels the touch on her shoulder, hand and even on foot, it becomes very hard for her to save herself from such immoral people as she has to travel alone because her father and brother have their own jobs and they are not able to give her pick and drop facility. She said that she completely avoids jeans and other attractive dresses, but wear abaya whenever she goes outdoors.
Listening to her, I remembered one of the same issues I faced last month when I decided to attend a workshop organized by one of the media organizations in Peshawar. I called my friend and informed her that I am leaving home as she was waiting for me in the Nowshera Cantt from where we decided to go together to attend the training. My mother was standing at the main door of our home looking at me when I left home and was walking on the footpath. I looked back towards her and waved my hand, she smiled and entered home and closed the door, but as soon as I took few steps onwards, I felt that a car was chasing me and the boy who was driving the car played the music loudly at and was moving the car on both sides of the road with full speed.
I was alone and got a little nervous, but I continued walking in the same way and never exposed that I was nervous with that thing. Luckily a rickshaw driver came nearby, but the boy was still pursuing me and then at one point he took turn on the other road and I felt hassle-free. That was the only day in my life when I realized that it is not easy for a girl to go outside home alone, and also understood that why our parents restrict us to home and prohibit us to go out alone as they do not want us to be the victim of such harassment.
Almost every female in this society has faced different kinds of harassment whether at workplace, educational institutes, and at homes and very few of them reported this issue because they don't have courage to go through the whole process and get their due right.
Hits: 1