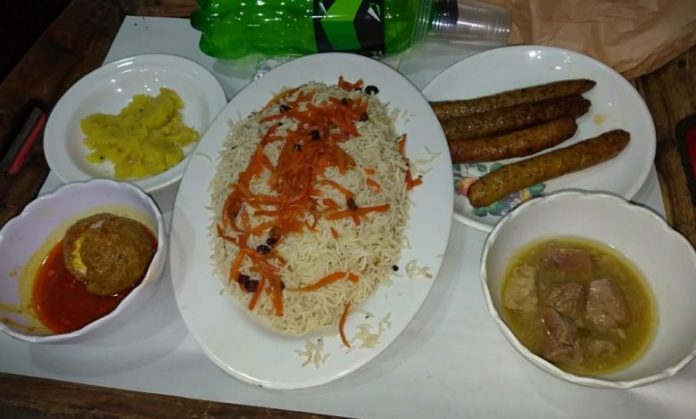 Rani Andleeb
PESHAWAR: The colourful wedding functions used to be an enjoyable practice in our society, but that is no longer the case during the times of coronavirus restrictions.
The marriage of my cousin was to be arranged at a wedding hall and we were very happy and bought new dresses for three functions of henna, barat and waleema when suddenly the closure of wedding halls was announced by the government leaving the families of bride and groom in a difficult situation. Two days before the marriage it was decided that the functions would be held at home. All our excitement was spoiled as houses are not so spacious in cities and facilities of wedding halls are not available, so it just became a formality to complete the wedding function.
The third wave of coronavirus has spoiled the happiness of people and they cannot enjoy the functions like the past. Most of the marriages are now being arranged at home. Marriages were also held at homes in the past, but human requirements changed with passage of time and the business of wedding halls kept on expanding and recently it expanded to an extent that marriage functions became synonymous with wedding halls.
Although marriage halls are expensive, but the main benefit is that these are spacious and every facility for every function is available which needs a lot of work if it is arranged at home. Wedding halls organisers are expert in organising functions and things happen there very smoothly and the houses also remain clean. Another benefit is that all the guests are served in a good manner and the wedding families have no tension whatsoever as it is the responsibility of wedding halls to serve every guest.
People are so used to marriage functions at wedding halls that they no longer enjoy such functions at home because the facilities of gathering halls could not be arranged at home. The people who love to attend wedding functions are praying for early end of coronavirus pandemic so that they could again mix up with people and enjoy the functions.
The wedding halls owners have also suffered a lot during the lockdowns and they are also demanding reopening of their halls.
Hits: 1