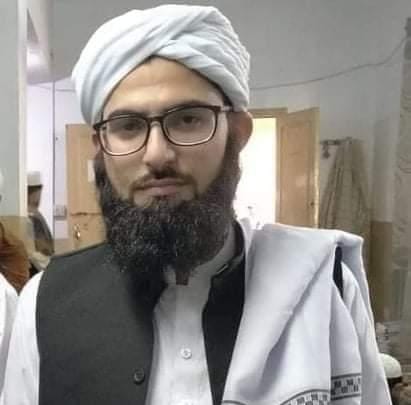 Naseebyar Chagharzai
BUNER: Maulana Gul Syed Shah from Buner district of Khyber Pakhtunkhwa has got first position in the annual exams of Wafaqul Madaris, the largest federation of Islamic seminaries in Pakistan.
According to information obtained by TNN, 403,042 male and female students attended the annual exam of Wafaqul Madaris Al-Arabia Garden Town, Sher Shah Suri Road, Multan, and 348,670 students passed the exam, while 54.372 failed. The passing percentage was 86.5 percent.
Maulana Gul Syed Shah has got first position in Darja-e-Aalmia Second Year (MA Part-II) overall in the country. The Maulana says he would not have reached this position had he stayed back in his village, Ganshal, like other boys. He says the boys of his village are very talented, but they lag behind due to lack of education facilities.
Maulana Gul Syed told TNN that he left his village along with his father when he was only four years old, and got admission in Jamia Siddique, Clifton, Karachi, for Hifz. He said he used to live with his father who was a watchman at a bungalow in Clifton. He said after completion of Hifz, his teacher was impressed with his progress and sent him to Jamia Qartaba for Tajweed where a school was also available. He said he is associated with the seminary since then and he completed his education there. He said the overall first position in Pakistan became possible due to prayers of his parents and hard work of his teachers.
Pervaiz, father of Maulana Gul Syed, says his son's distinction is a gift from Almighty Allah for his family. He said it was not easy for a four-year-old child to leave his house and study in madrassa far from home, but he did the hard work and now he has been rewarded. He said he has four other sons, but they did not come with him to Karachi and remained deprived of education as there were no such educational institutions back in the village.
Ganshal village is situated near the merging point of Buner and Shangla districts. Such is the state of facilities that there isn't even a road in the village and other facilities are also missing.
Syed Malik Shah, a local schoolteacher, said if the village students are given an environment which Maulana Gul Syed got, then they are also capable of getting top positions in exams.
Hits: 13