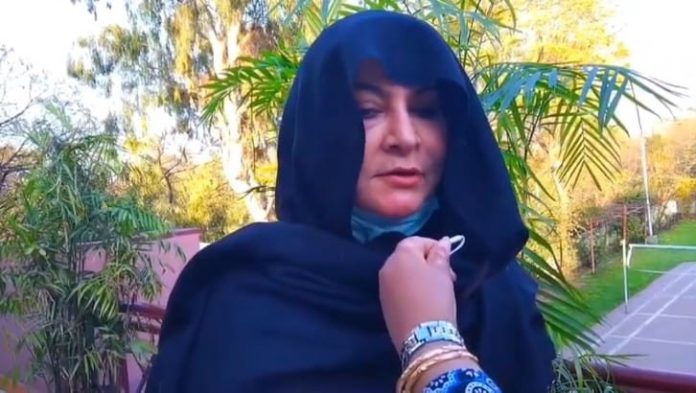 Nasreen
PESHAWAR: Several incidents of harassment happen during duty time with Nida, who is a nursing student, but she doesn't make hue and cry and tries to warn harassers in her own way, but some harassers are very stubborn and shameless.
Nida also faces harassment from attendants of critical patients admitted to hospital which impedes her professional work. Same is the story of Nida's friend Iqra who also faces harassment almost on regular basis.
Iqra said while talking to TNN that nurses are identifiable through their uniform and they cannot wear another shawl or burqa over it. She says nurses are given the title of 'sister' as a mark of respect, but some people don't understand the sanctity of this title.
This year, about a hundred cases of harassment of women have been reported and punishments have been awarded in 30 cases, while 69 cases are in various stages of investigation. These include harassment cases involving 57 lady health workers.
Complaints regarding harassment are also being filed through knowledge corners set up at BRT stations in Peshawar. Five complaints have been submitted through helpline, while a written application has also been filed.
Provincial Ombudsperson for protection of women against harassment Rakhshanda Naz says a database has been set up regarding harassment cases in which details of harassment incidents in all departments, nature of these incidents and position of related committees have been recorded. She says notices are being sent to departments which have not set up committees regarding harassment cases.
Prof Dr Kausar Taqweem from the University of Home Economics Peshawar says it seems the harassment laws are of no use for women.
"Dozens of harassment incidents happen in the university on a daily basis, but women keep mum keeping in view the honour of their family. Such is the state of mindset in our society than people mostly tend to blame the victim, which emboldens the harassers," she said, adding that keeping silence is not solution as it affects personality and education progress of girls.
Social Activist Rabia Sattar says no law can be beneficial until it is implemented in full letter and spirit.
"The collective attitude of our society towards a harassment victim is indescribable. Awareness needs to be created between men and women to end this terrible practice," she told TNN.
Saira Mufti, who works in an NGO, says women should report harassment cases. She says naming and shaming the harasser will discourage harassment incidents.
Hits: 0