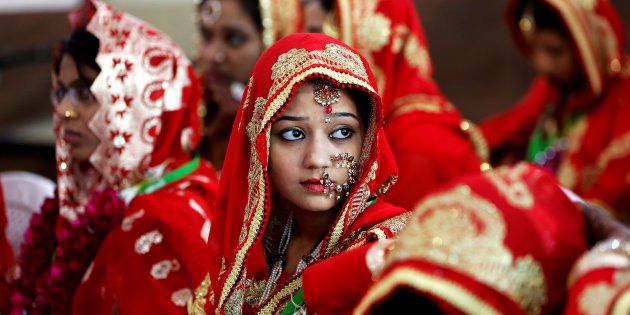 Rifaqatullah Razarwal
PESHAWAR: A resolution has been passed by the Khyber Pakhtunkhwa Assembly for action against fake marriages with the girls of Chitral.
The resolution states that now the local and non-local people of Chitral will have to present a character certificate from police, personal data and documents regarding approval from local elders before marrying a girl from Chitral. Chitral Police will scrutinize the documents and confirm it from concerned police and then allow the marriage to go ahead.
The resolution was presented in the provincial assembly by Special Assistant to Chief Minister on Minority Affairs Wazirzada on Tuesday. Wazirzada told TNN that the resolution will help curb the activities of those people who marry Chitral girls for time pass or for any ill intent. He said Chitral is a less developed area and its people marry off their girls in developed areas of the country with a hope that they would have a good lifestyle and facilities. However, he said, the grooms sometimes prove to be fraudsters.
Wazirzada said about 80 percent marriages in Chitral are happening without any trouble, but trouble is being witnessed in about 20 percent cases.
"We have witnessed some cases where girls from Chitral are divorced few years after marriage and some of them have also been killed," the lawmaker divulged. He said the practice of marrying off girls of Chitral to other areas is common now. He said a non-governmental organization, Haqooq Tahaffuz Chitral, has also been set up for protection of rights of women from Chitral.
Earlier, the local government of Chitral in 2014 had passed a resolution in which police was called upon to set up a special desk for verification of outsiders wishing to marry girls from Chitral. The desk is working there since then, but lawmakers from the area wanted to strengthen the existing laws for ensuring security and wellbeing of girls from Chitral.
The ruling PTI lawmaker and social activist Ayesha Bano told TNN that the resolution should be implemented in Chitral without delay. She said the resolution will help curb human smuggling in the area.
The special assistant said some aged people also come to Chitral to marry young girls. He said such practices result into domestic problems and soon such girls start facing violence in the house of their in-laws. He said the resolution would prove helpful in curbing such practices.
Hits: 0