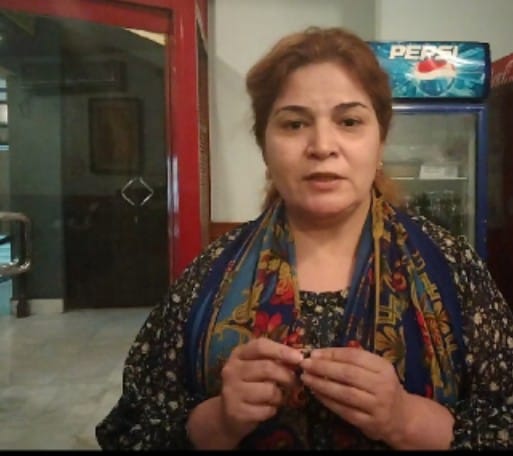 Nasreen
PESHAWAR: A woman factory worker in Peshawar says she had to return about half of her income to owner of her factory under an agreement and fears losing her jobs if she violates this agreement.
"I withdraw Rs1,7500 monthly salary, and return Rs7,500 to the factory owner under the agreement. So my actual salary is only Rs10,000 per month. I would lose my job and risk exposing my children to starvation in case of challenging my boss. The boss doesn't care as he would get someone else on work in my place in that eventuality," says the factory worker Azra.
She says the minimum Rs17,500 wage limit from government is confined to papers only and factory owners just show this salary to make their documents clear from any legal action.
Tasleem Bibi, another factory worker, says she is working since 2002, but she hasn't been regularised yet. She says the factory owners give them short contracts to avoid giving them benefits.
Harassment incidents at workplace are also common, and women face adverse reaction when they raise their voice. It is irony of fate that men always blame women for such incidents and always side with men in such cases.
Naseem Riaz, a social activist, said while talking to TNN that many factories don't have set up harassment committees. He says many women workers had to leave jobs due to regular harassment. Naseem says the facility of separate washrooms for women is not available in many factories.
Women Workers Alliance convener says the institution will raise its voice against depriving women from minimum wage. The convener says a demand for establishment of day care centres in factories will also be made. He said the alliance is working for rights of women workers, their proper wages, facility of maternity leave, establishment of separate washrooms at workplace and other facilities.
Rifat Khattak, a women rights activist, says women work for eight to 10 hours in factories and stay away from their children. She says factory owners are not in favour of giving jobs to married women as they had to look after their children and their domestic issues 'impede' work. However, married women need the job more as they need money to support their families.
Hits: 0