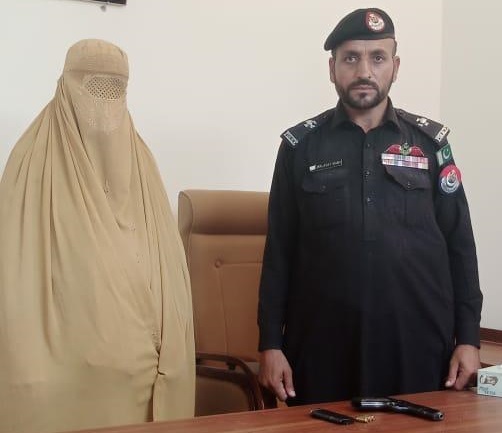 Zahid Jan
KHAR: First time after merger of erstwhile Fata with Khyber Pakhtunkhwa a woman has been arrested by police in Bajaur tribal district, and the nature of crime is also very strange.
The woman has been arrested on charges of killing a person after marrying him to avenge the death of her deceased first husband. However, the arrest of a Pakhtun woman by male policemen has drawn sharp criticism over police and administration.
Nearly three years after merger of erstwhile Fata with KP, lady police could not be appointed in Bajaur. Contrary to local traditions and culture, male policemen had to arrest a female accused.
After facing sharp criticism, police sources in Bajaur said the main problem is that there is not even a single policewoman in Bajaur, and police takes help from class-IV women employees of District Headquarters Hospital in case of such incidents. The police sources said similar measure had to be taken in case of arrest of woman from Bajaur on Wednesday.
There is no jail for women in Bajaur due to which the accused woman was taken to Timergara Jail. The men's jail in Bajaur has also been set up in a building on temporary basis.
Police said they received information on Wednesday night that a woman, Kashmiri Bibi, shot dead her husband Gulistan in Inayat Killi area. Police immediately took action and arrested the accused woman along with the weapon used in the alleged crime.
During initial interrogation, Kashmiri Bibi told police that Gulistan had killed her former husband Shah Zameen by administering him a poisonous injection over some monetary dispute. She said she had developed friendship with Gulistan and also married him with the mission of taking revenge for the murder of Shah Zameen, who hailed from Afghanistan.
Police said the accused woman had acquired a house on rent and also bought a pistol for killing Gulistan.
Local sources said Gulistan was a truck driver and no murder case was registered against him. Gulistan also had another wife and children as well. The other wife of Gulistan and his children have filed a case in Khar Police Station against Kashmiri Bibi and further investigation into the case is underway.
Hits: 1