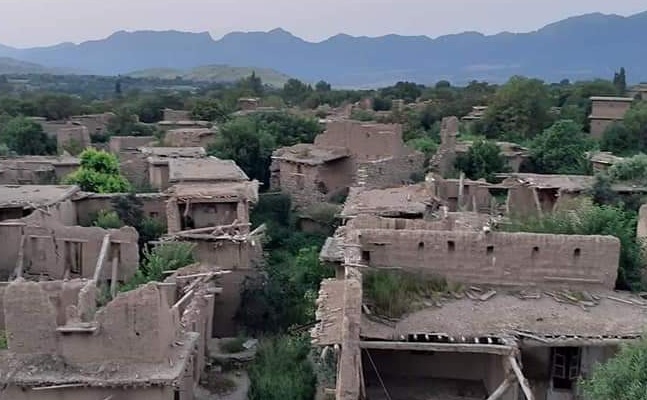 Muhammad Nawaz Orakzai
KALAYA: In merged tribal districts, particularly in Orakzai, the economic position of people was better before the start of militancy and military operations.
"Old times feel good even when memories are not so good. It's a psychological matter," said Sahibzada Haleem, a social activist, while talking to TNN.
Tens of thousands of people in erstwhile Fata had to leave their houses and shift to safer places due to militancy and military operations. "The losses in men and material were high, but it benefitted many other people with displacement as they got political insight and awareness about their rights, which gave them rid of the black law of Frontier Crimes Regulation (FCR)," Sahibzada Haleem said, adding that exposure of so many displaced people to developed set up changed their thinking about politics and development, which is a revolution.
Shah Nawaz, another local resident, said when he was a school student the Jirga system was most effective and local elders were powerful like judges and lawyers. However, he said, in his recent memory, he has not seen any Jirga making decisions on merit.
"After the operation in Swat, our elders sensed the danger for Orakzai and soon held talks and entered peace agreements on local level, which averted the big trouble for the area," Shah Nawaz said.
However, after that, Shah Nawaz said a dispute surfaced over alleged murder of a woman inside her house which was termed as suicide by the other group. The matter was placed before the Jirga, but elders were apparently more interested in monitory matters so the trust of parties to conflict in the Jirga system was shattered.
He said the situation went from bad to worse when Alikhel tribe came under a suicide car bomb attack and lost 180 people at a time when a Jirga against the miscreants was underway. Several elders also died in the massive blast and after that extremists forced their entry in Orakzai.
A local poet, Shakir said Orakzai was the last tribal district to be affected by militancy. He said the situation of education was improving in Orakzai, but then the militancy started and everything was lost. Then there was a hope that the displaced people will have improvement in life style after returning home, but that was not the case as the process of repatriation has not been completed yet. Those who have already returned are also living without basic facilities.
Hits: 3