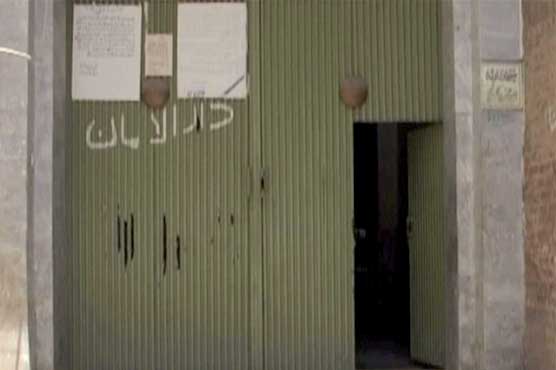 PESHAWAR: The number of women affected due to social injustices, sexual violence, kidnapping, early marriages and other problems landing in Darul Aman is increasing in Khyber Pakhtunkhwa, according to official figures.
The data shows that over 5,000 women were brought to Darul Aman in KP during the last five years.
So many women had to leave their house and seek shelter in Darul Aman due to social injustices. However, work on the legislation for four Darul Amans in KP could not be progressed. In KP, as many as 1,113 women, who become victims of domestic violence, divorce, mental torture and other problems, on average, have to go to Darul Aman.
As many as 1,850 women are currently availing shelter in Darul Aman in Swat, 1,760 in Mardan, 1,009 in Abbottabad and 869 in Peshawar.
According to minister for social welfare, the Khyber Pakhtunkhwa government is taking concrete steps for establishment of a model Darul Aman in Peshawar. He said work will also be carried out on the draft of a separate Act for Darul Amans. The Ministry of Social Welfare says all the basic facilities are being provided to women in Darul Amans.
Until August 2019, there were only three Darul Amans in KP when the fourth one was inaugurated in Mardan. Situated near the new jail building, it is providing women all the basic facilities.
Former District Nazim Ihtisham Khan and Naib Nazim Asad Ali appreciated the step taken by the provincial government and said that it would benefit the victims of violence and homeless women in the district and nearby areas.
Its building was constructed by the Communication and Works Department (C&W). The C&W Department asked the Social Welfare Department to transfer the solar system to solve the electricity load-shedding issue.
The groundbreaking ceremony of the Darul Aman was performed on 21 October 2016 by ex District Nazim Himayatullah Mayar.
Naib Nazim Asad Ali said that its construction became possible due to the efforts of former Nazim Himayatullah of Awami National Party (ANP). He added the Darul Aman will provide shelter to women in need.
Before this, there was no official arrangement in Mardan to provide shelter to women who left their houses due to domestic violence or some other circumstances.
Hits: 48