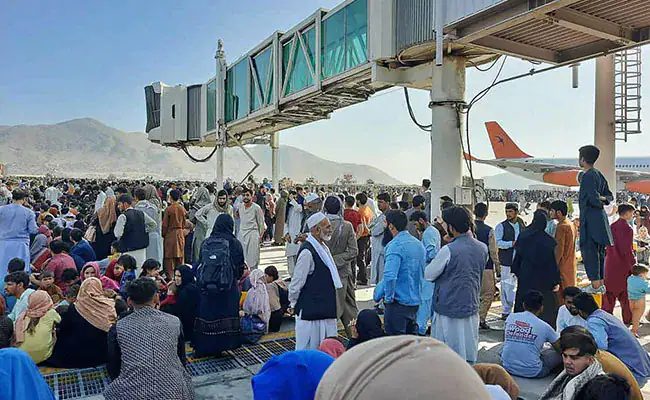 PESHAWAR: Foreign Secretary Sohail Mahmood on Monday briefed the Diplomatic Corps in Islamabad on arrangements made by the Government of Pakistan to facilitate the evacuation of members of the international community including diplomats and staff, representatives of international organizations, INGOs, the media, and others from Afghanistan.
The members of the Diplomatic Corps were informed that all requests for evacuation/relocation may be directed to the Ministry of Foreign Affairs, which will be processed expeditiously.
In addition to providing necessary assistance to Pakistanis in Afghanistan, the Embassy of Pakistan in Kabul was working to extend requisite consular services for such facilitation. The Pakistan Embassy in Kabul continued to issue visas on a fast-track basis. Given the evolving situation, procedures had also been put in place to grant visas-on-arrival at Pakistan's international airports.
A 24/7 special Inter-Ministerial Cell/Facilitation Centre has been established in the Ministry of Interior to facilitate visa and arrival matters. The following telephone numbers of the Facilitation Centre have been shared with the Diplomatic Corps for coordination pertaining to the evacuation process:
Landline +92 51 920 6660
Mobile +92 300 976 4097
Commencing from 15 August 2021, Pakistan has already started receiving special flights from Kabul. Pakistan will continue to provide all possible assistance and facilitation to the international community for the smooth and expeditious evacuation from Afghanistan.
Thousands of people are trying to escape Kabul with scenes of chaos as crowds gathered at the airport.
On Monday, at least five people were killed at Kabul airport as hundreds of people tried to forcibly enter planes leaving the Afghan capital. It was not clear whether the victims were killed by gunshots or in a stampede. The US troops, who are in charge of the airport, earlier fired in the air to scatter the crowd.
Meanwhile, National Security Adviser Moeed Yusuf said Pakistan is keeping a close eye on the situation in Afghanistan after the Taliban consolidated their hold over the country two decades later.
Moeed Yusuf said that Kabul was captured by the Taliban much earlier than expected. He said that visa facilitation will be provided by Pakistan to the citizens of all countries trapped in Kabul, emphasising that Pakistan wants law enforcement and the implementation of human rights.
Hits: 1