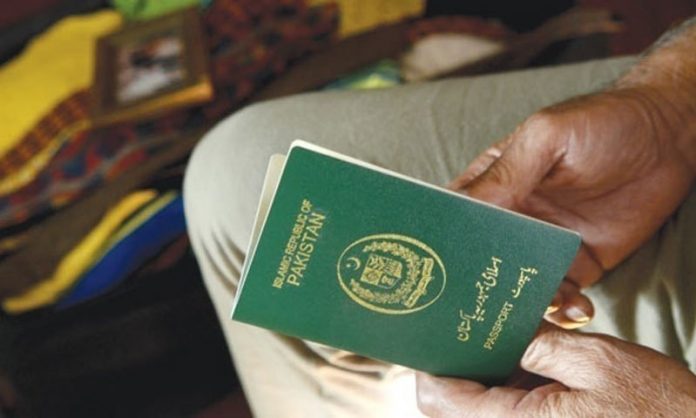 PESHAWAR: The Government of Pakistan has decided to relax its visa policy for stranded journalists and media workers in Afghanistan keeping in view the uncertain situation there amid growing clashes between the government forces and Taliban militants.
A spokesman for the Interior Ministry said all those international journalists and media workers, who want to quit Afghanistan from way through Pakistan, had been appealed to apply for Pakistani visa.
Federal Minister for Interior Sheikh Rasheed Ahmad said the Pakistan government would issue visa to international journalists and media workers on priority basis to help them come out of the conflict zone. He said the announcement regarding relaxation in visa policy was made by the Pakistan government to ensure safety of journalists and media workers working in Afghanistan.
International media reports show that Afghanistan's situation is changing abruptly as Taliban insurgents are rapidly advancing and they have now entered the capital of Ghor province. This came hours after the insurgents captured the country's second and third largest cities within no time. The capture of Kandahar and Herat marks the biggest achievements yet for the militants, who have taken 12 of Afghanistan's 34 provincial capitals as part of a week-long blitz.
Thousands of Afghan citizens have fled their homes due to fears of the return of Taliban rule. On Friday, the Taliban entered Feroz Koh, the provincial capital of Ghor, and there was fighting inside the city. The militants have also claimed capturing Qala-e-Naw, capital of the Badghis province. However, there was no official confirmation about this development.
The Taliban were also advancing in Logar province, just south of Kabul, where they claim to have captured the police headquarters in the provincial capital of Puli-e-Alim as well as a nearby prison. The city is some 80 kilometres south of Kabul.
The Taliban onslaught shows a stunning collapse of Afghan forces after the US spent nearly two decades and $830 billion trying to establish a functioning state after toppling the Taliban in the wake of the September 11 attacks. The advancing Taliban ride on American-made Humvees and carry M-16s pilfered from Afghan forces.
In Herat also, the Taliban militants have seized several government buildings.