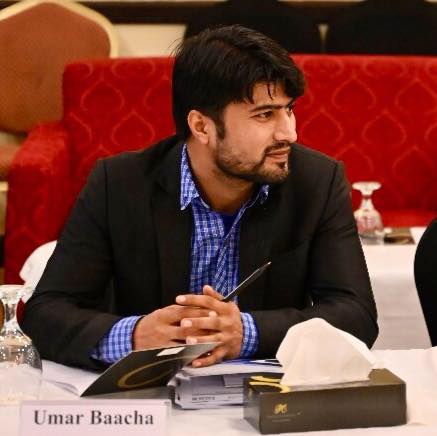 PESHAWAR: Pakistani journalist and a fellow of Tribal News Network (TNN) bagged second prize in Equitable Asia Journalism Awards. Krixia Subingsubing and Mariejo S. Ramos from the Philippines jointly clinched the first prize, and Vietnamese journalists, Pham Thi Thu Ngan and Pham Thi Song Mai, secured the third prize for their series of articles, "Shirts faded from the pandemic and invisible labor".
The COVID-19 pandemic has sharpened inequality among vulnerable communities in Asia. Workers in the informal economy, such as factory workers, home-based workers, sex workers, street vendors, transport workers, -many of whom are women –  are experiencing job losses and income deprivation leading to hardships.
This was the central theme that emerged from the stories of the top ten finalists in the 2020-2021 Journalism for an Equitable Asia Award.  Across Asia, the finalists highlighted in their stories how the vulnerable had become more vulnerable as they borrowed money at high-interest rates from loan sharks or fell victim to scams run by bogus job placement agencies.
In almost all these stories, governments were looked upon to provide support and relief which oftentimes was slow, intermittent or simply not forthcoming.
The second prize went to a Pakistani journalist, Umar Bacha, for his article "Braving hostile terrains and attitudes, the women at the heart of KP's Covid-19 battle". In the piece, he captures the plight of Lady Health Workers (LHW) who did not receive salaries regularly but were still called upon to provide health care support in the rural mountainous area during the pandemic. The article urges the government to regularise LHWs, pay them a pension, and not deploy them for non-healthcare activities.
Umar did the story under the mentorship provided to him by TNN as part of a three-month fellowship program from October-December 2020.  A total of 60 journalists from Khyber Pakhtunkhwa province in Pakistan availed the fellowship program supported by Fondation Hirondelle and sponsored by Swiss Development Cooperation. The fellowship meant to train journalists on verification of information during the pandemic and tell compelling stories on the social, political, and economic impact of COVID-19.
"I am thankful to TNN for giving me the fellowship opportunity which improved my skills of humanizing a story" Umar Bach told TNN after winning the prize.
The 2020-21 Award ceremony co-convened on 24 March 2021 by Asia Centre and Oxfam in Asia recognizes the work of these journalists who wrote for an equitable Asia during the COVID-19 pandemic.
In its second year, the Award received over 100 nominations filed by journalists based in Bangladesh, Cambodia, India, Indonesia, Malaysia, Myanmar, Nepal, Pakistan, Philippines, Singapore, Thailand, and Vietnam.
The Award ceremony which was held both in-person and live-streamed over social media was attended by journalists, media academics, civil society actors, and others from Asia and beyond.
Lan Mercado, Oxfam in Asia, Regional Director, in her opening remarks, said that in Asia's narrative the emphasis has always been on economic progress, yet a region is a place where 2/3 of the working poor life and eke out a living. COVID-19 has unfortunately escalated the problem, pushing people into extreme poverty and women have suffered disproportionately. Hence, she said, the work of journalists highlighting issues of inequality is very important.
Dr. Robin Ramcharan, Executive Director, Asia Centre, in his opening remark, spoke about the quality of journalism. He noted that journalism standards have dropped over the years in part due to user-generated content over social media. There is also increased distrust of the mainstream media due to sensationalism and politicization. Initiatives such as Journalism for an Equitable Asia Award can encourage the writing of fact-based articles which in turn can help improve and reinforce quality journalism.
This year, the top 3 prize winners and top 10 journalists received cash awards and certificates.  All ten finalists received a $US 1,000 base award, while the top three prize winners received an additional $US 1,000 (1st Prize), $US 750 (2nd Prize), and $US 500 (3rd Prize) respectively.
In closing, Dr. James Gomez, Regional Director of Asia Centre, congratulated the finalists and praised all journalists who highlight the issue of inequality in their work. He said that as countries turn to vaccination, the inequitable distribution of vaccines amidst its scarcity will become an issue. Dr. Gomez said the work of journalists reporting on this issue would be important in the months ahead.
Hits: 27