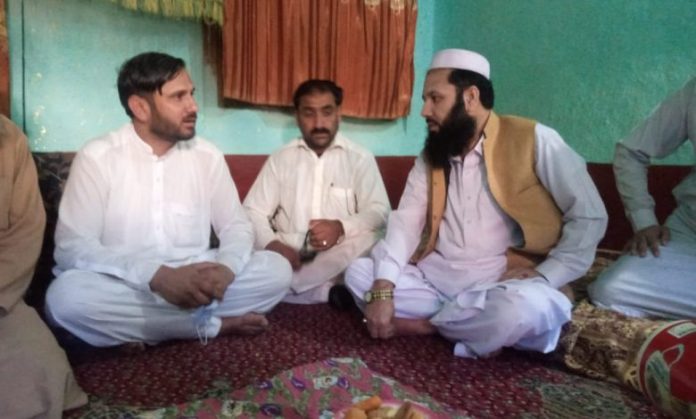 Nasar Zada
UPPER DIR: Wali Muhammad, who was imprisoned in a jail in the Kingdom of Saudi Arabia, wasn't sure whether he would come back to his home alive or not. And then Prime Minister Imran Khan raised the issue with the Saudi authorities and they agreed to release Pakistani prisoners languishing in Saudi jails.
"We are extremely happy and thankful to Almighty Allah for sending Imran Khan who was like an angel for us and he ensured our freedom by taking personal interest into our issue," said Wali Muhammad from Ashiri Darra area of Upper Dir while talking to TNN after arriving back in Pakistan.
Wali Muhammad said he had gone to Saudi Arabia for work 13 years ago. He said he had come to airport to welcome two friends who were coming from Punjab. However, he along with three other friends was arrested upon return from airport in a drugs case. He said two of his friends got death sentence in the case, while he and another friend got 25 years imprisonment.
Wali Muhammad said his family was over the moon when he came back to his home after spending 12 years in Saudi jail. When he arrived two days back, his children hugged him desperately and other family members also thanked the Almighty for this great relief. They were also extremely thankful to the government of Pakistan, particularly Prime Minister Imran Khan, who made tireless efforts for the release of Pakistani prisoners from Saudi jails.
Wali Muhammad said no matter how much facilities are available in jail, but nothing in this world matches the joy of freedom. He said the time in jail was very tough and he used to miss his family and friends badly.
When Imran Khan became Prime Minister of Pakistan, Saudi Crown Prince Mohamed bin Salman conducted a visit to Pakistan. During the visit, Imran Khan discussed the issue of Pakistani prisoners in Saudi jails. At that time, the Saudi Crown Prince had said he can never say no to Imran Khan and he is going to consider his request. Even during his latest visit to Saudi Arabia, the prime minister again raised the issue after which the release of Pakistani prisoners became possible.
Hits: 0