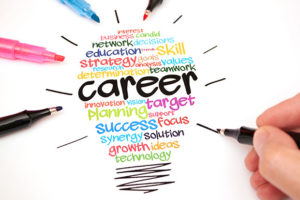 Lubna Aftab
PESHAWAR: "We are proud of you. Your marks make us feel like lucky parents. We have a child who score more than anyone in the family."
Alina's parents were happy and also had tears in their eyes as they achieved something great. Then comes the discussion of what's next. Alina sat quietly in front of her father in the drawing room gathering inner courage to share her future plans with her father but with strict personality and little chances of being heard, she was reluctant to express her plans before her father. Finally, she uttered Papa, suddenly a voice came from her back that was her mom. Alina we want you to start preparing for the medical entrance exam, your father will pay the form fee and get information from some good recommended academies too.
I was speechless as I know what Alina thinks and wants to do but there was no option given to her.
Alina turned around as she was expecting her mother to understand her if she shared her eagerness to take admission in law school. "Mom, I also think something about my Bachelor's admission." As she just said that, her father gave a cold look. "What you said? Can you repeat?" After hearing this, her voice stopped in her mouth leaving her with no words.
I slowly raised my voice and said, uncle, she is no doubt a brilliant student, but she always dreams of being a lawyer and taking admission in a law school. Her father in anger got up from the front seat and took a deep breath and looked towards his daughter. She knows well that I always dream for her to be a doctor and now when it comes to life, she can't think of becoming a lawyer. I think it's very clear and there is no more discussion. He slowly walked away.
Alina looked into my eyes and the tears rolled into her eyes, but it seemed she doesn't want to disobey her father in any case. Therefore she agrees. She walked towards her room and I followed her.
I tried to convince her that if she talks to her father he will understand and it's not about going against parents ' will or disobeying. It's about personal choice and interest. But it seemed like striking my head hard with a rock.
In this world of advancement and mutual understanding, still in some families, the parents take the decisions that cannot be opposed at any costs. Mostly the career and profession are decided in school time and always told to aim for one thing. Teachers always ask what you will become when you grow up. And every child is fed from home the same to become a doctor if it is a girl and an engineer  or armed forces officer if it is a boy.
We live in a society that is blessed with multiple professions and now multiple universities other than medical and engineering offer several fields of education that play a significant part in societal growth. But it is also a harsh fact that still these fields of education are not acceptable at a larger scale.
Higher education decides one's societal personality, marriage and existence. We respect those who are doctors, engineers and armed forces officers, but teachers who build the nation at the initial stage, lawyers who spread justice and equality, journalists who make people aware and raise voice, and other business fields are given no importance.
Marriage and existence is first questioned by the female profession at the time when the groom and his family comes to decide the best life partner for his son. Unfortunately, the doctor girl is in demand who has the degree, who is a pure house worker and who is humble. And, the rest of the field girls are kept optional.
I am never against the parents' decision as parents bless their children with life and it's enough argument to counter all others. It's a really appreciable act of parents who really think and worry about their child's future and want to build their strong career and support them.
But there is a need to understand that every child is blessed by birth with certain qualities and abilities and especially females are the precious gift of God given to lucky people so its protection is necessary but never be overruled so strictly that they can't speak and share their wishes and opinions.
Parents should give females equal space like males to communicate with them freely, discuss their issues and can tell the things they want to share whether it's daily routine ongoing or something special happened to them.  Parents should show trust in their daughter's actions and decisions and should support them.
No one is perfect and no decision is perfect. Just give a chance to every decision of your daughter too so that she can learn from it. This will help her build her strong personality and confidence.
Hits: 1