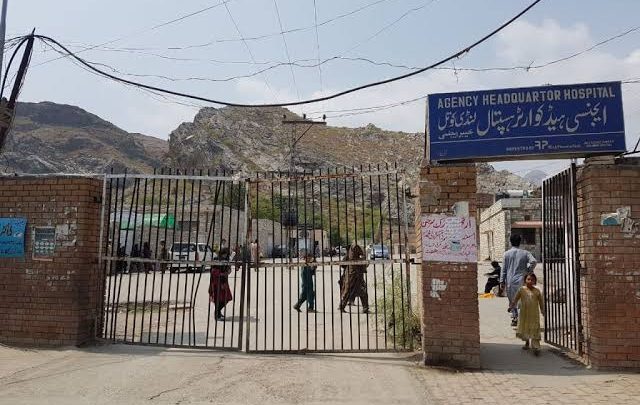 LANDIKOTAL: The stock of injections for diabetes patients has exhausted in District Headquarters Hospital Landikotal in Khyber tribal district due to which the patients are facing difficulties.
Hospital sources said many diabetes patients, including women and elderly persons, mostly belonging low or no income families, come to the hospital daily in the hope of getting free of cost insulin injections as they cannot afford to buy these injections from own pocket. The patients visiting the hospital told this correspondent that injections are not available for the last one month due to which they are facing difficulties. They said they had to buy insulin injections from private medical stores which is an unbearable burden on their pocket.
The diabetics said injections were previously available at the hospital free of cost. They said those who cannot afford to buy expensive injections from private stores are without treatment and their health condition is deteriorating.
Medical Superintendent (MS) of DHQ Hospital Landikotal Dr Nek Dad Afridi, when contacted, told TNN that the hospital administration has sent report about provision of insulin injections to Khyber Pakhtunkhwa Health Department.
The people of Landikotal have demanded the KP government to immediately provide insulin injections to local hospital to end difficulties of diabetes patients. They said it is a matter of grave concern that the government which claims bringing reforms in health sector is oblivious to the difficulties of diabetes patients in merged districts. They said they were hoping for improvement in healthcare and other services after merger of erstwhile Fata with KP, but that didn't happen.
In an earlier interview with TNN, MS Dr Nek Dad Afridi had said over a thousand patents daily visit the out-patient department (OPD), therefore, upgradation is required.
The MS had said the hospital will upgrade practically when it gets Category-A status. He said the annual budget of the hospital is Rs130 million, out of which Rs120 million is consumed for payment of salaries to staff. He said electricity bills however around Rs5 million, medicines are purchased withRs4 million, Rs1 million is spent on laboratory, Rs80,000 on repair of vehicles and Rs25,000 on purchase of stationery.
Dr Nek Dad said big hospitals of Peshawar like Khyber Teaching Hospital and Hayatabad Medical Complex have annual budgets of nearly Rs3 billion each and all facilities are available there. He said water supply and electricity are the two main problems of Landikotal Hospital.
Hits: 0