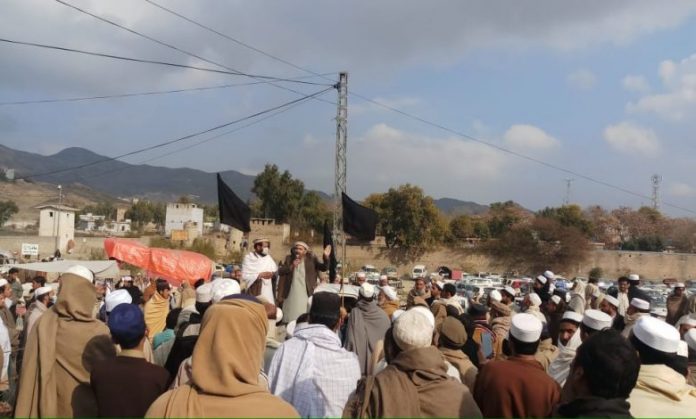 Khalida Niaz
PESHAWAR: The ban announced by tribesmen in Bajaur tribal district for women from visiting the Sada-e-Amn program centre or making calls to FM radio channels has come under criticism from women and rights activists as an effort to block financial independence of women.
Diya (supposed name), a student from Bajaur, says the ban is unjust and part of efforts on part of supporters of patriarchal set up to maintain grip on everything, including financial matters. She says men in Bajaur are always reluctant to give rights to women.
"It is even more unfortunate that men are trying to deprive women of the money which is being given by the government," she said while talking to TNN.
Diya divulged that the Mamond area, where the Jirga made the announcement, is still mired in ugly practices like receiving money from groom's family in the name of marriage and there is no girls college in the area, but the so-called champions of morality are silent over these pressing issues.
Sada-e-Amn Program has been initiated by the government to provide cash grant to women after delivery of babies. However, under the government policy, the women have to personally visit the office of the program to receive the money which has become a bone of contention as the tribal people say it is against tribal traditions, and the same grant should be provided to any male relative of such women.
The decision about ban on women was taken at a Jirga of tribal elders in Sewai Dam Johar area on Friday. In case of violation of the Jirga order, the family of the concerned woman will have to pay a fine of Rs10,000.
Diya says women are kept deprived of share in ancestral property in Bajaur and rest of merged districts, while such Jirgas are being held regularly to suppress the women further.
"Tribal men have no issues when women take part in voting process or work in fields, but they are quick to raise the issue of parda when women are getting stable financially," she said.
She says she has personally participated in some competitions on FM radio channels and also won some of them. She says tribal women often make queries about religious matters or health issues on FM radio, but now some people are bent upon depriving women from this little independence. Instead of banning women's calls, she says, the administration of FM channels should have been conveyed to improve the handling of calls to and address public complaints in this regard.
Former lawmaker from Jamaat-e-Islami Haroon Rashid says monetary aid through Sada-e-Amn program can be made easier if it is given to male relatives of women because women face a lot of difficulties while reaching the centre. He says there is no harm on talk about religion or health on FM channels, but gossip of men and women on phone is against our religious teachings and local culture.
Haroon Rashid says some kind of check and balance is necessary to regulate the work of FM channels. He says calls under the limits of morality and decency are alright, but unnecessary gossips only have negative impact on society.
The former lawmaker says the people of merged districts are making their decisions through Jirga system since centuries and awareness about laws will take time. He says although the legal system of rest of the country has been extended to tribal districts, but its impact is yet to be seen.
Haroon Rashid says institutions are not playing their role due to which such kinds of situations are surfacing. He says people often take such steps to pressurise the relevant institutions to perform their duties and resolve people's problems.
Deputy Commissioner Bajaur Muhammad Fayyaz says Jirgas have no legal standing in merged districts after abolition of Frontier Crimes Regulation (FCR). He says no person or group has the right to issue a decree. He says the district administration is holding talks with the elders of the area. He warned that a case would be lodged against the elders who issued the decree if they refused to cooperate with the administration.
Hits: 0