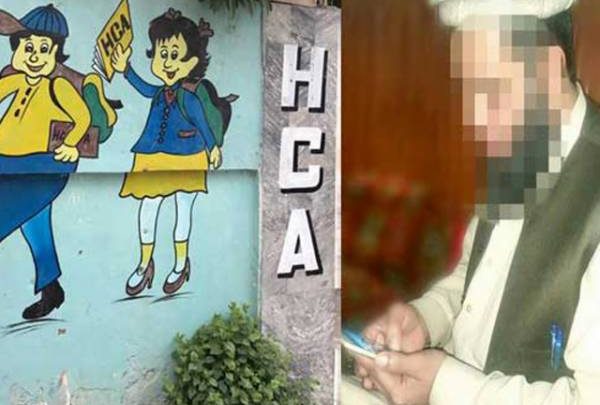 PESHAWAR: The Peshawar High Court (PHC) has acquitted principal of a private school in Hayatabad area of Peshawar who was accused of sexually abusing students and teachers of the school and filming indecent videos with them.
A sessions court in Peshawar on October 30, 2018 had sentenced school principal Attaullah Marwat to 103 years imprisonment and Rs20 million fine after finding him guilty.
On the complaint of a school student, Hayatabad Police had arrested the accused during a raid on the school. Police had also confiscated the laptop of the accused in which several indecent videos of women were allegedly found. The student had accused the principal of sexually harassing the students and also bringing women to school for immoral purposes.
Shabbir Hussain Gigyani, lawyer for the school principal, said the PHC had announced a short verdict and detailed verdict would come later. He said the complainant student did not give a clear statement in the trial court and no affected person appeared in the court. He said no proof of the allegations was produced in the court.
Shabbir Gigyani said the case was earlier fixed before a two-member bench of the court, but then a referee judge was appointed as the two division bench had differences over the verdict. He said the referee judge acquitted the accused.
Attaullah Marwat had said in his appeal that his school was progressing very well and his competitors had orchestrated this case against him to damage his reputation and business.
Shabbir Gigyani said no affected person came to the court to record statement that is why the court acquitted him due to lack of evidence. He said no medical or forensic evidence was produced by the prosecution in support of its case.
After complaint by a student, police had conducted a raid in the posh Hayatabad area of Peshawar, and arrested school principal Attaullah. An FIR was registered against him at the Hayatabad Police Station which claimed recovery of sex-related medicines, a laptop, USBs and mobiles with his objectionable videos recorded in three rooms of the school. However, no allegations were proven in the end.
Hits: 0