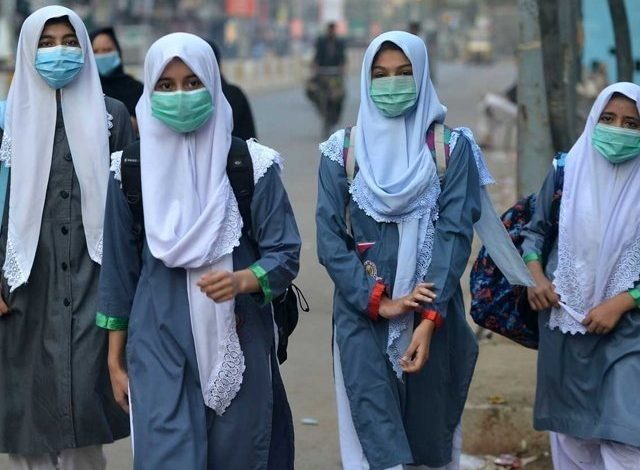 Saman Khalil
PESHAWAR: The higher and higher secondary classes have been started in the entire Khyber Pakhtunkhwa after coronavirus lockdown to enable students to prepare for the crucial upcoming exams.
The federal and provincial ministers have agreed that the matriculation and intermediate exams will be conducted this year, and there would be no automatic promotion. Coronavirus has affected educational activities throughout the world and educational institutions switched to online education, but in Pakistan this online facility did not work because of so many problems associated with it. Due to lack of internet facility, many students in Pakistan wasted their time at homes and did not learn much.
As the time of exams is coming closer, the anxiety of students and parents is increasing as they say their preparation is not ideal and they also fear contracting coronavirus while going out of homes. They previously thought that they would be promoted again without exams, but the decision of the education ministers perplexed them.
Khadim Ibrahim, a student from Peshawar, said while talking to TNN that the news about physical exams has troubled him as he fears contracting corona. He said when people are contracting corona even while staying at home, how they can be safe when they mix up with others.
Mansoor, a parent, said how can the students attend physical exam when they have studied online. He said he is unable to know how the children will attend questions. He said teachers teach something else in online classes, and the papers are entirely different.
Board of Intermediate and Secondary Education (BISE) Peshawar Chairman Professor Nasrullah said while talking to TNN that the female students lacking internet facility are welcomed in the schools and colleges for using the facility. He said the students must come is small groups and teachers will guide them. He said the schools remained open for hardly 40 days during the last one year, but still the education department is making efforts to prepare the students for exam in a good manner.
Prof Nasrullah said students would maintain six feet distance from each other and observe other precautions. He said exam papers will be drafted from whatever is taught online. Last year, the students were promoted to next classes without exams due to coronavirus issue.
Hits: 4