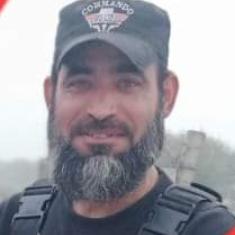 CHARSADDA: A policeman was killed in firing by people accused of women harassment in Charsadda on Sunday.
One of the accused was also injured in exchange of fire with police and was arrested.
A woman approached Prang Police Station and complained that her cousins not on harass her, but also subject her family members to torture on regular basis. Police immediately took action over the complaint and surrounded the house of the accused for their arrest.
The accused including Shahwar and his brothers Javed and Shakir allegedly opened fire on the police party due to which one policeman, Hasan Zeb was injured and succumbed to his injuries while being shifted to hospital.
In the retaliatory fire, the main accused, Shahwar was also injured who was arrested by the police along with his accused brothers. A Kalashnikov and cartridges were also recovered from the possession of the accused.
So the accused, who were previously facing harassment charges, will now also face murder charges of a policeman. Further investigation in the case is underway.
Harassment of women is very common at workplaces, public places, transport and even at homes, particularly when they don't have any adult male relative who can protect them against harassment. In many cases, women could not respond to taunts of harassers and can't disclose this at home because it can further complicate the situation.
According to Section 509 of Pakistan Penal Code, a man can face three years imprisonment or fine or both for using inappropriate language or behaving in an abusive way with a woman.
Provincial Ombudsperson for Harassment against Women Rakhshanda Naz says a man can be booked if he is caught following a woman.
Harassment incidents at workplace are also common, and women face adverse reaction when they raise their voice. It is mostly seen that men always blame women for such incidents and always side with men in such cases.
The Khyber Pakhtunkhwa government says is introducing a mobile app to curb harassment in universities.
Special Assistant to KP Chief Minister for Information and Higher Education Kamran Bangash says the mobile app will be introduced to protect students from exploitation and harassment and to improve the environment.
Hits: 0