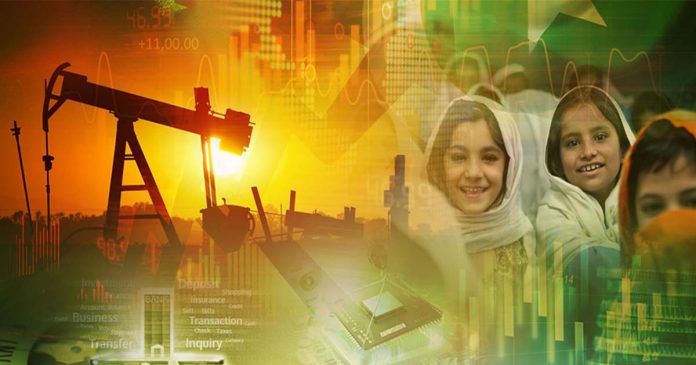 PESHAWAR: Shirkat Gah -Women's Resource Centre (SG) and the Democratic Commission for Human Development (DCHD) held a policy consultation on achieving sustainable development goals (SDG) and fulfilling commitments under the Convention of Elimination of Discrimination Against Women (CEDAW).
According to a press release, the consultation provided a platform for engagement between elected and executive members of government and civil society to engage with Pakistan's progress on achieving SDG targets particularly SDG 5-Gender Equality and SDG 10-Reduced Inequalities and fulfilling commitments under CEDAW.
Pakistan ratified CEDAW in 1996. It completed its Fifth Periodic Report process in February 2020. While Pakistan's Sixth Period Review is due in 2024 based on the CEDAW Committee's Concluding Observations, it will be reporting on some issues raised in the Concluding Observations next year, in 2022. Similarly, Pakistan was the first country to integrate the SDGs in its national development agendas: Pakistan Vision 2025, and the SDG National Framework for which federal and provincial SDG Units have been established to this end. Members from the civil society organizations, members of the KP Assembly and various government departments participated in the meeting.
Under the political participation recommendations presented by the KP's CSOs to the government were: promotion of political participation among women, De-stigmatization of politics; Awareness about meaning of politics and benefits of political participation; Provision of ministry/division making positions in government; Involving/including women in political parties' structure and giving them special quotas (parties shall give at least 20% tickets on open seats ensured by election commission); Allocation of proper funds for female candidates; Women selection on reserved seats for minorities there is no quota for women.
The CSOs also emphasized on the following recommendations in the gender based violence category: Notify rules of business for Domestic Violence Acts; Conduct gender and culture sensitive awareness campaigns for duty bearers and right holders and ensure budgetary allocations for it; Capacity building of helpline operators; Psychological support to be included in Sehat Insaf Card and public health policy; Shelters to increase in the province; Gender sensitive approach required in Darul Aman.
In the category of Access to Justice Gender and child justice recommendations were: all actor of justice to avail capacity building and only specialized judges and police prosecutor to be appointed in special courts/units, GBV; child protection and juvenile courts to be aligned with international standard (physical spaces, HR, equipment, Sops); Legal aid to be provided to GBV survivors and children in shelters; Improve free access to resources.
The SDGs category of education was discussed and the recommendations presented to the government were: to minimize dropout of students especially of girls; government should remap schools, structures, facilities according to the local culture; a gender-based strategy should be formulated and approved by parliamentarians and all relevant departments should be trained on its implementation.
The civil society also recommended that the government must ensure budgets for quotas and scholarships in education for trans students and teachers; inclusion in health schemes; separate wards and beds to be allocated in every hospital; Make CNIC registration process simple and less technical; Job quotas; Victim support desks; Special courts; Gender sensitive sessions with judges and other legal staff.
The members of the government responded to the recommendations and stated that: Ms. Madiha Nisar, Vice Chairperson Women Parliamentary Caucus KP stated that they will establish darul amans in southern KP for the first time.  For the issuance of the ID cards the planning and development department is working on resource mobilization and are working with NADRA women economic empowerment; Government's initiatives such as Sehat card should be associated with CNIC and it will take time for the process to show results; the numbers will increase within a few years.
Hits: 10