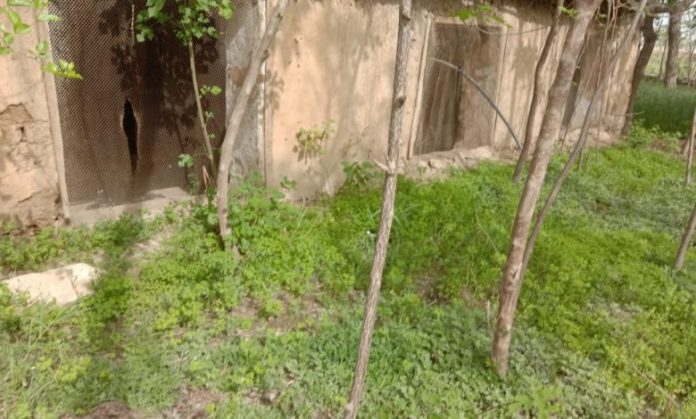 Zahid Mallagori
LANDIKOTAL: Yousafzada from Azizabad area of Mallagori tehsil in Khyber tribal district did not know at the time of doing hard labour on mountains few years ago that one day he will be the owner of a poultry farm which will change the destiny of his whole family.
Fifteen years ago, an idea came to the mind of Yousafzada and he took loan from relatives and friends to set up a poultry farm on 20-marla land. Yousaf, who is 55-year-old now, said while talking to TNN that he was finding it difficult to support his family being the sole breadwinner, but the poultry farm has changed his life and now he is living a prosperous life.
"I bought 2,000 chickens first time and about 100 were killed. I sold the grown up chicken to a local contractor on the market rate and had saving of Rs22,000. Then I started expanding my business and gradually me children also started helping me and now our financial position has stabilised," he said.
Yousafzada says the price of chicken is on higher side nowadays. He says customers cannot buy chicken on higher rates, which is affecting the market.
Poultry farming is beneficial business
KP Livestock and Dairy Development Veterinary Officer Dr Muhammad Altaf Hussain says poultry farming is an easy, cheaper and beneficial business. He says chicken farming provides food in shape of meat and eggs. He says poultry farming is a good mean to earn and it doesn't require much training.
Dr Altaf says broiler chicken grows within 30 to 40 days and they eat about three kilograms food daily. He says domestic hens start laying eggs after 17 weeks and lay 150 to 300 eggs in a year.
People of Khyber love chicken farming
Assistant Director Livestock and Dairy Development in Khyber district Dr Waheedullah Wazir says people in Khyber love to keep hens at home. He says 1,260 units of hens and cocks were distributed in Jamrud under the prime minister's poultry project.
Dr Waheedullah says hundreds of units have also been distributed among people in Landikotal and Bara tehsils of Khyber tribal district.
Hits: 1